·
Registered 1999 slk230-sold
Discussion Starter
•
#1
•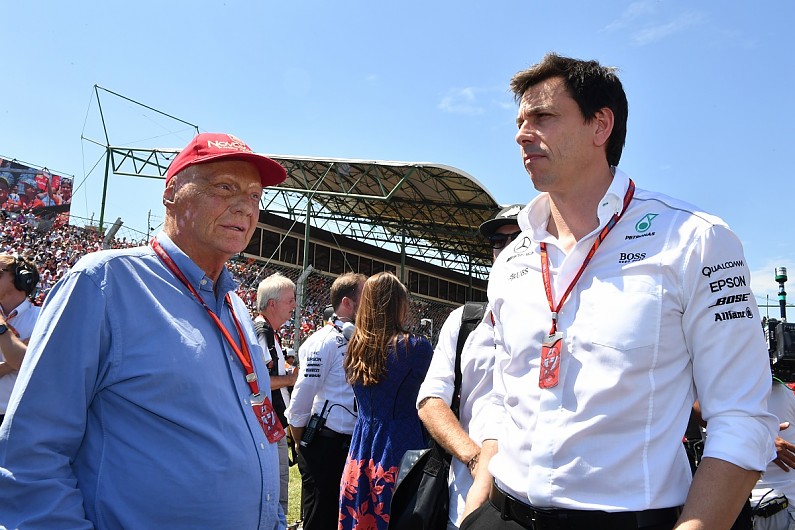 Mercedes motorsport chief Toto Wolff insists his Formula 1 team had no formal discussions with Sebastian Vettel about a possible future drive, despite hints by non-executive chairman Niki Lauda.
Earlier on Saturday, Lauda had said Mercedes held brief talks with Vettel two months ago but he was not serious about leaving Ferrari.
Wolff claimed there had been "confusion" about the situation and the only talks had been a casual paddock chat.
"There were zero discussions with Sebastian around a contract between him and Mercedes," said Wolff.
"I don't know what Niki was asked, but at the end of the day you cross each other out there in the paddock, and sometimes you're like, 'What are you doing? What's happening?' No discussion took place."
Lauda's comments about Mercedes talking to Vettel were made when he was quizzed by Sky Sports F1 as news of Vettel's deal to stay at Ferrari until 2020 broke.
"We discussed it briefly once with him, but the more competitive Ferrari goes the less the reason he would want to leave," said Lauda.
"So therefore we stopped right away a couple of months ago.
"I think every driver, if he's clever, talks to more than one team. Then when you negotiate you're in a better position. That's what he did."
Asked why Lauda would say there had been a discussion, Wolff replied: "Because Niki has a chat over coffee with Sebastian down there and says, 'by the way what are you doing the next three years?' And Sebastian says, 'well, I'm thinking about it.' They had a conversation.
"They didn't have coffee actually, because there is no coffee out there between the hospitalities, so I think it was just crossing each other.
"I'm not meaning that in a negative way. I think the exchange and communication is important, and Niki is our ambassador in that sense, and this might have happened around then. But there was no discussion."
Wolff also reiterated that confirmation of an extended contract for Valtteri Bottas is not far away.
"It's a no-brainer as it stands for next year to continue with Valtteri," he said.
"It's just down to the nitty gritty detail in the paperwork, and see how it pans out in the future.
"There's a pretty big chance that he will be here."