Discussion Starter
•
#1
•
I just wanted to take the time to let this forum know a little bit about us. We know many of you well already and have made some great friends here. This is not a thread to sell our products, as there are many more for that.
This is simply an introduction to all of you new members and a brief history in the making for all of our friends and supporters.
We've had the opportunity to speak with many of you and this has been a popular request. We appreciate the opportunity that was given us to become supporting vendors to this fine SLK forum and hope that we can continue to support it as time passes. I've included a few video links for any of you that like watching videos. [/color][/size]
Here is our myspace for all of you that have it...
MySpace.com - King Penn Industries - 98 - Male - Garland, Texas - [URL="http://www.myspace.com/windrestrictor"]www.myspace.com/windrestrictor
[/URL]
The laser etched and illuminated wind deflector was invented by Robert King Pennington just after the turn of the century. The first roadster that it was designed for was the Mercedes SLK (his personal vehicle). Young Robert was an entrepreneur from the very beginning and was as creative as they come. Back porch projects were becoming almost a daily thing as Robert grew older and became more and more interested in cars and "fixing them up". It was very normal for my grandfather not to be able to find his power tools because Robert had them scattered about the back porch, the back yard or at his apartment. Fast forward a little bit to spare you the boring details and he started testing the market with private dealers and a few individuals getting all of the feedback that he could. We would like to thank SLKman for all of his quality feedback and help he provided Robert with. His kindness will not be forgotten.
Eventually Robert became convinced that the product would be in big demand and made the decision to start producing "WindRestrictors" as he called them. Here's a clip off of the about us section on our website. (and a short video)
VIDEO:
MySpaceTV Videos: WINDRESTRICTOR (Robert King Pennington) by Stephen
Wind Restrictor , a division of King Penn Industries, was founded by Robert King Pennington who in 1997 went through a liver transplant and battled to save the remainder of his life. Robert felt his ideas and talents were inspired by God and money never came first in his business. The prices of Wind Restrictor products are reasonable and the quality is superb according to thousands of satisfied customers. Unfortunately Robert lost his battle with his health and was called away on April 24th of 2007. Just before his passing he was approached by many dealerships and other automotive companies, to expand his product line and business, and he realized this could no longer be a small home based business that he could handle just on his own. Upon his passing his amazing God-loving family, who have stood by him, and believed in him have chosen to continue his legacy by taking the business to the next level. Wind Restrictor is growing, bringing out new products and carrying on business in a way that we know Robert would be proud. He is still with us in spirit.
It is Robert's vision and desire to offer the best wind blockers (Wind Restrictor ) on the market today that not ONLY offer the deflection of wind turbulence but at the same time offer the patent pending features of illumination and high-end laser etchings to promote your roadster, business or car club.
Robert was known for talking to customers for literally hours at a time like he had known them all his life. He had a kind heart and was very generous. He made many friends in many parts of the world before he passed away and those friends we are still in contact with today.
VIDEO:
MySpaceTV Videos: King Penn Industries Inc. (The beginnings) by Stephen
As we began to see Robert getting sick and at the same time working harder and harder to satisfy customers we knew that something had to change. He would hire all of his friends and would always end up getting more and more in debt. Somehow we found time to begin helping him and after some long discussions we were incorporated in no time at all. Our first building which Robert picked out was near downtown Dallas and we stayed there for over a year. We're now located in Garland which is a lot closer to home for most of the staff. We strive to always provide the top quality product that our founder created and nothing less. Much time and effort goes into each project order that is received. We have lots of fun helping people personalize their roadsters and could not wish for anything else to do in the world! Below you will see some of our photos growing Roberts legacy.
Our first wall in the new office. = )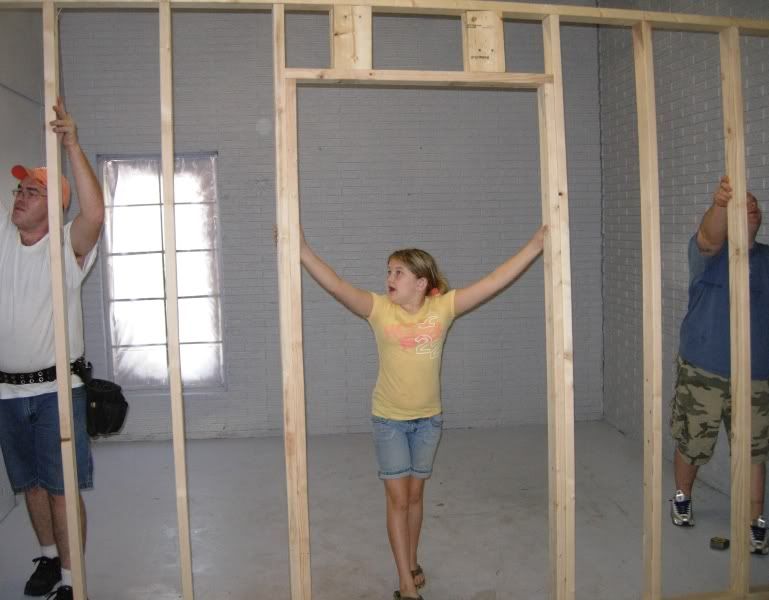 Our President! (white hat) = )
not sure about this one... lol
This was a bunch of fun!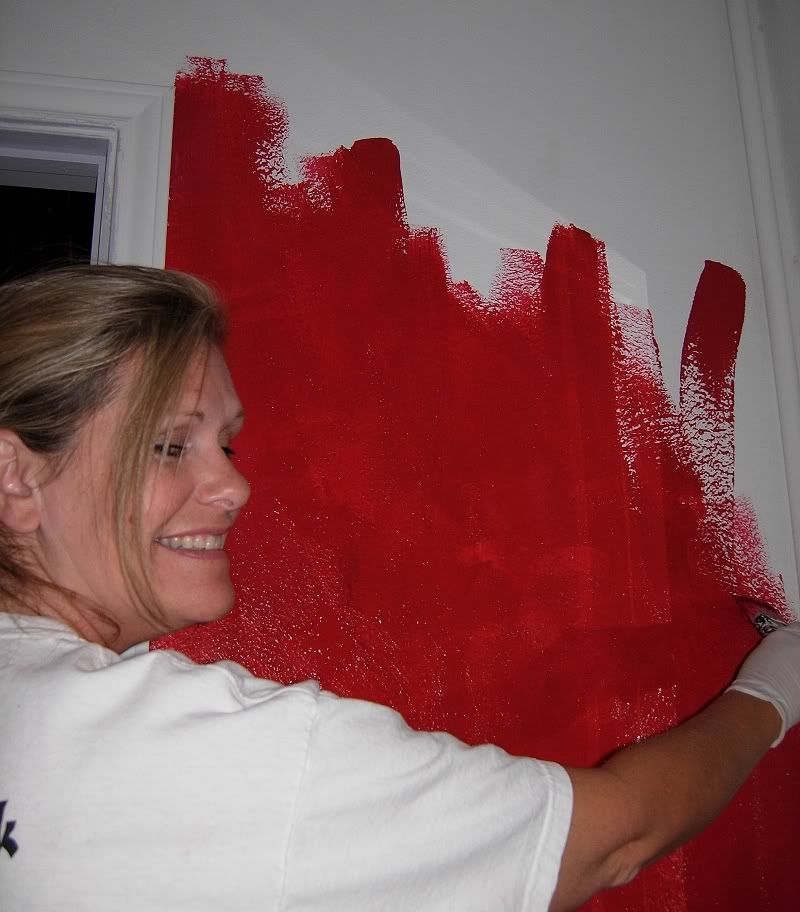 GETTING ORGANIZED... I think? :eek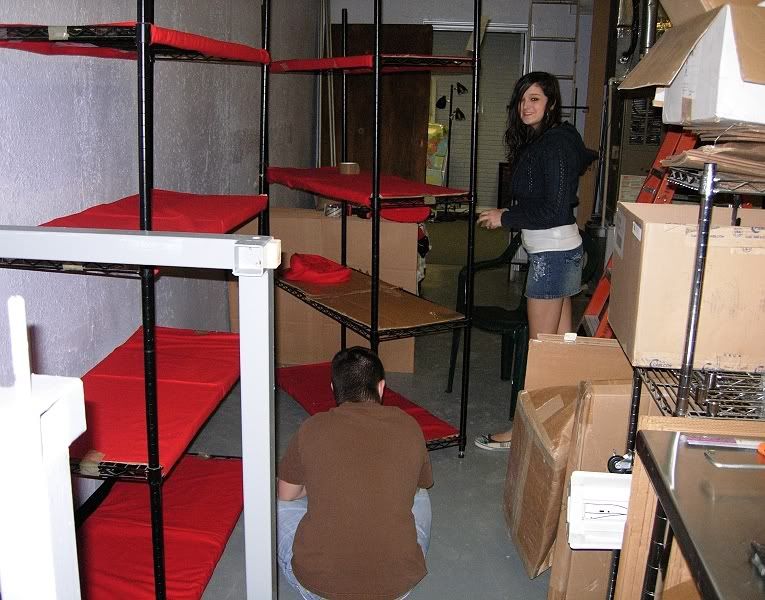 MORE ON THE WAY IN 2 MINUTES :usa: