·
* Administrator (Premium Member)
==========================================================
Covid. (Please read before checking the events list in post 2).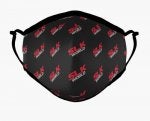 Covid rules:

The onus is on the individual and rules for their region and the location of their destination as to what they deem safe.

There may be a requirement to record names and contact details.

Possible fines for organisers should they fail to do so.

Thanks for understanding.

Myk (Supermoderator)
========================================================== Click on bold, underlined date/title to go to thread link. Planned SLKWorld UK events / meets / Tours:



EVENTS WITH DATES TO BE ARRANGED.



Date TBA Interest sought: Meet to mark the celebration of 25 years of the SLK.
See thread >>>HERE<<<. Date TBA Interest sought for run to Ogri Exhibition Ma17 onwards.
See thread >>>HERE<<< Potential-south-west-meet-up See thread >>>HERE<<< Groups in Bedfordshire and Hertfordshire See thread >>>HERE<<< 2022 Vulcan Bomber Visit, Wellesbourne. See thread >>>HERE<<< RECURRING EVENTS. North Wales midweek events 14/07 - 11/08 - 08/09 AUGUST 15th SLK - SLC Kent Group Meet

Minnis Bay, Kent

22nd Simply Mercedes 2021

Beaulieu, Hampshire, SO42 7ZN

29th Highland Hoot Sunday

South Inch car park in Perth.

SEPTEMBER 5th Cars & Coffee

Corby (Note, Free, but pre registration required.)

19th SW Meet Up

Wotton-Under-Edge, Gloucester, GL12 8HQ.

19th AMGPL

Hill Top Farm. nb AMGs Only. ie 32, 43 & 55 SLK/Cs.

OCTOBER
3 rd Breakfast meet Stockyard,

Rotherham

.

NOVEMBER

DECEMBER For events not SLK/C such as Cars & Coffee, charity and not being organised on here see post 3, or click this sentence.