·
Super Moderator UK SLK 55 AMG 2007
==============================================================
UDATE 19/07/2020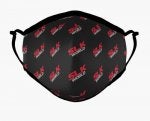 Covid rules:
The onus is on the individual and rules for their region as to what they deem safe.
There may be a requirement to record names and contact details.
Possible fines for organisers should they fail to do so.
Thanks for understanding.

Myk (Supermoderator)
==============================================================


Please read this thread before attending meets:
Coronavirus and U.K. 2020 Meets
If in doubt, play safe
"Make sure that you are all up to date with the latest medical advice.
I am not posting a link as it changes hourly."
This thread is the summary list of SLKWorld events and meets being held in

2020
Post 2 below has the links & photos for 2020 events and meets that have already happened.
If you'd like to discuss details of any of the events, please do so in the relevant thread for that event. If a thread doesn't exist yet for an event you'd like to discuss, please feel free to create one.
If there isn't an event by you, why not create one: Arranging meets in the UK & Ireland-Quick Guide.
Dates TBA:-
Stourbridge, Wolverhampton, Bridgnorth 2020
The Stockyard, Sheffield Date TBA
Click on the
bold, underlined date/title
to go to thread link.
Planned SLKWorld UK events / meets:
---
MARCH
29th Windsor farm shop.
Windsor. SL4 2RQ
APRIL
5th April SLK-C Kent meet
8th NCAR charity meet
Trelogan, Flintshire.
MAY
1-3 Donington Historic Festival.
Donington
JUNE
7th June KENT Mote Park Meet.
20th June Dusk til Dawn
. Lands End to Lowestoft.
27th German Action Day.
Castle Combe.
JULY
26th July,
The Stockyard, Sheffield. Brekky
and drive.
AUGUST
12th August, NCAR Cars & Coffee,
North Wales.
16th August, Tiptree Picnic
, Essex.
16th KENT GROUP MEET CANNONBALL RUN.
Kent
23rd Simply Mercedes, National Motor Museum
Beaulieu.
SEPTEMBER
13th Kent Group Meet Country Breakfast to Minnis Bay.
OCTOBER



NOVEMBER



DECEMBER
---
Regular meet events: