·
Premium Member 2012 SLK350
Discussion Starter
•
#1
•
So, after I left the So Calif group after breakfast on day 4, we took a leisurely drive up to South Lake Tahoe. Upon checking in at the hotel, my wife tells the clerk that we are here to celebrate our 21st wedding anniversary and can they give us a room with a lake view. The guy says that the American Century golf tournament is going on (right next to our hotel) and they need to save those rooms, but he'll put us on the top floor with a mountain view instead. So we thanked him and looked forward to see what we got. When we opened up the window drapes this is what we saw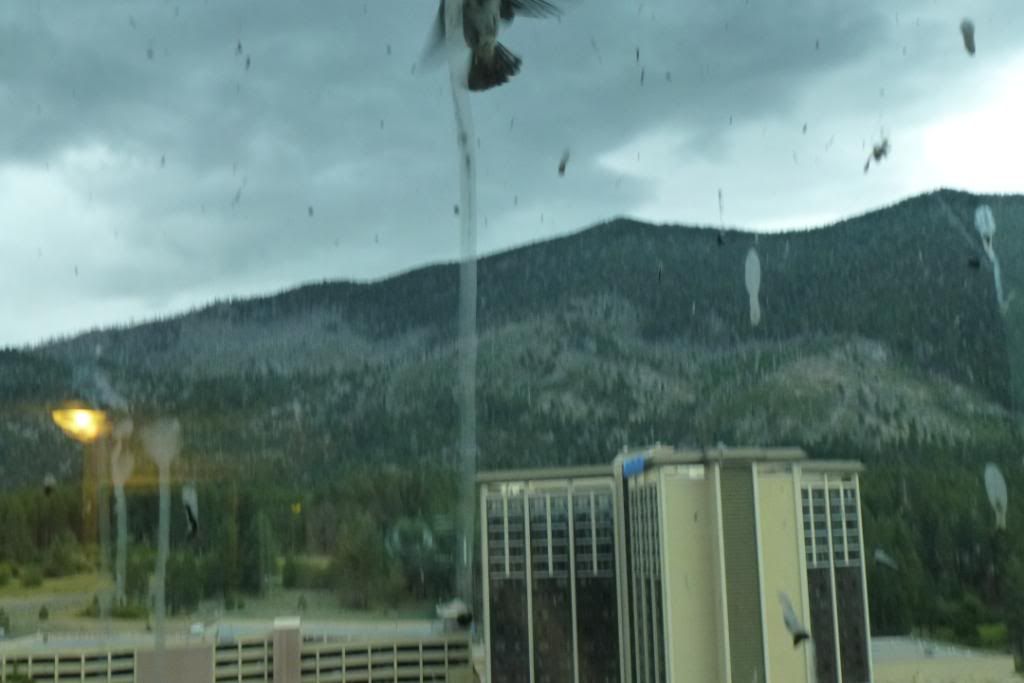 The entire window was filled with bird crap! My wife and I were cracking up at this "room with a view".
These sparrows had thesir mud nests up there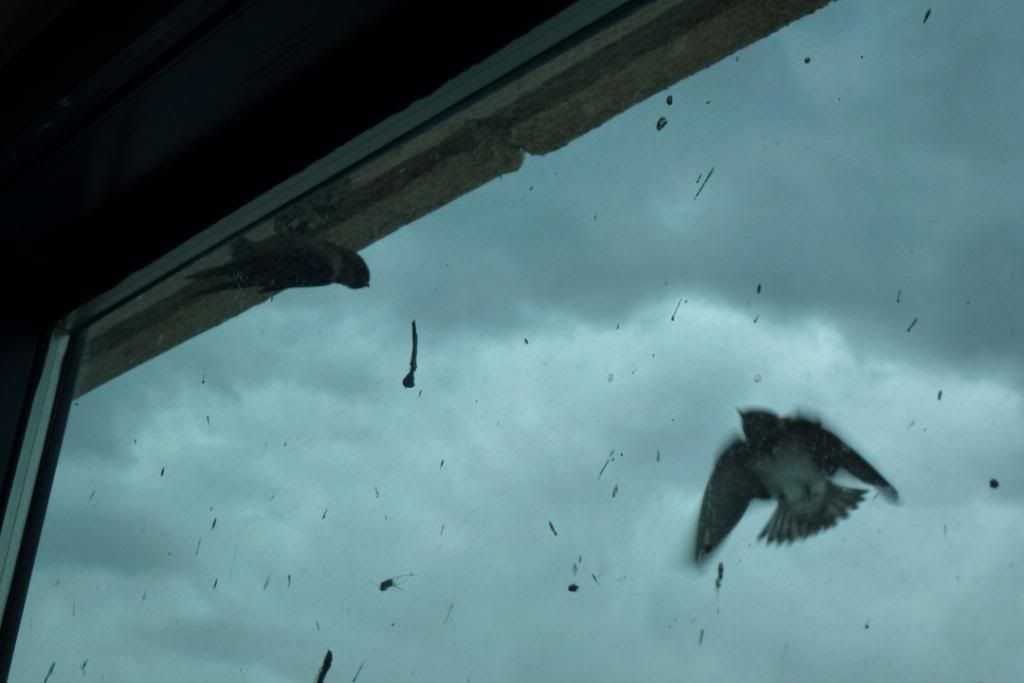 Our time in Tahoe was relaxing even though we did make a nice contribution to the local gaming community.
On Friday (day 7), we left Tahoe about noon to head down to Santa Rosa.
It seems like everybody was leaving town at the same time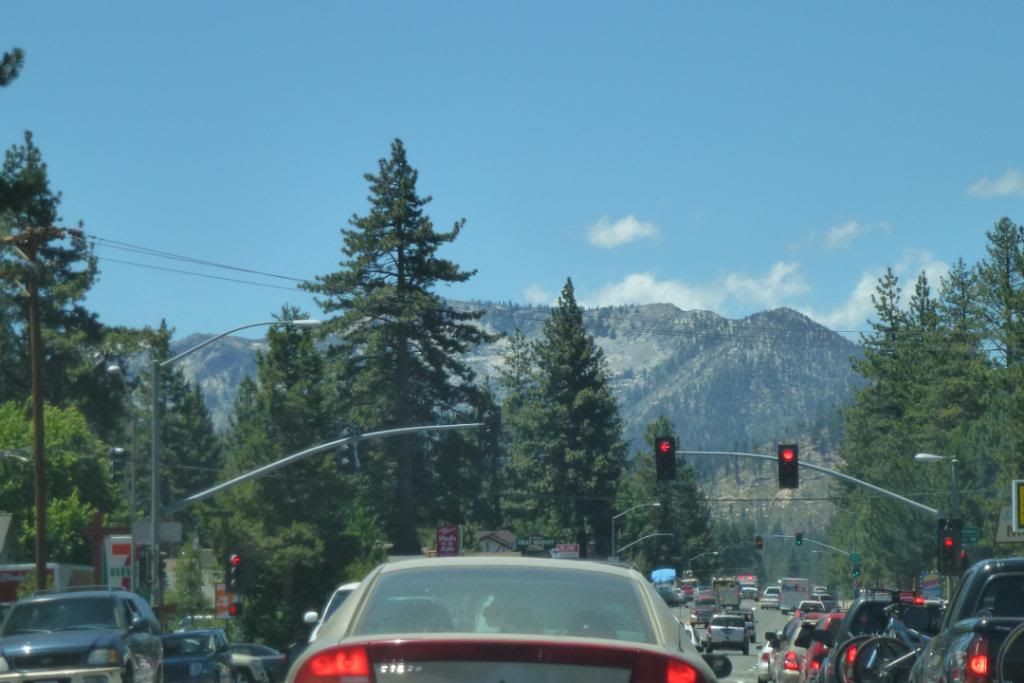 With that much traffic and slow vehicles it was kind of a grind, but I passed cars when I had the opportunity. At one point there was this guy in a Mini Cooper that was in front of me and this guy was just right on top of the car in front of him. His brake lights were constantly on because he was riding him so closely. We both eventually passed that car, and when I tried to pass the Mini, the guy just didn't want to let me pass him. At one point we had 2 open lanes in our direction, and this jerk was using both of our lanes as he's driving around the curves. At some point I finally passed this guy on the right hand lane and left him behind for several miles.
After seeing that both lanes on our side was pretty clear, and decided to move back over to the right lane. My wife says "you know we haven't seen a Calif Highway Patrol car for awhile, maybe you should stay in the right lane." And within the next minute the Mini come speeding past me again. As we rounded the bend, I was going about 85mph at the time, I see the CHP there, I slow down and watch the rear view mirror to see that the officer is now leaving..he's in my left lane..whew..I now know he's going after the Mini. Sure enough, CHP is on the loudspeaker telling him to pull over. How sweet it is! I got lucky and the Mini got nailed.
We get into Santa Rosa and check into the hotel. It's in the mid to high 90's down there. I had previously yelped some self serve car washes in advance just in case I needed to wash the car and I didn't want a regular car wash to do it. I also knew I didn't want my car dirty when I meet up with the Northern Calif SLK group.
When I get there I see a lowrider car there playing some rap music, I didn't see the other cars that were there also. I did hear a song that I recognized and like.. Someone I used to know, by Cotye so it wasn't too bad.
I haven't used one of these things since my high school days when they were just a quarter to operate. After reading over the instructions and plopping 2.75 in for the wash and another 2.75 for the rinse, I start drying the car. When I was about done, I noticed that another car looked like it was waiting for me so I hurry up and finish. As I pulled out I see that all the other cars were in another area where they were drying their cars. Oops..so much for etiquettes. Although they might have been amused to see someone there washing their own new MBZ.
For our anniversary dinner that night, I had previously asked what Jan wanted and she says sushi. So I had yelped the area previously and found one that seemed pretty good. Interestingly we both like to watch Diners, DriveIns and Dives and one of Guy Fieri's restaurants Tex Wasabi showed up, but the reviews weren't too good.
The sushi restaurant was located in a shopping mall. The decor wasn't outstanding but about what was expected. The sushi, however was outstanding. We had a good time chatting with some of the other locals and regulars there. They were curious as to what we were doing there and how we found this place. All in all, we had a great time there.
The next morning after breakfast I finish up the car on water spots missed and a mini spray wax job. Then on to the Bad Ass Cafe to meet with the Northern Calif SLK group. (see details on the other thread)
From our hotel in Pacifica, these were some pictures before and after our dinner there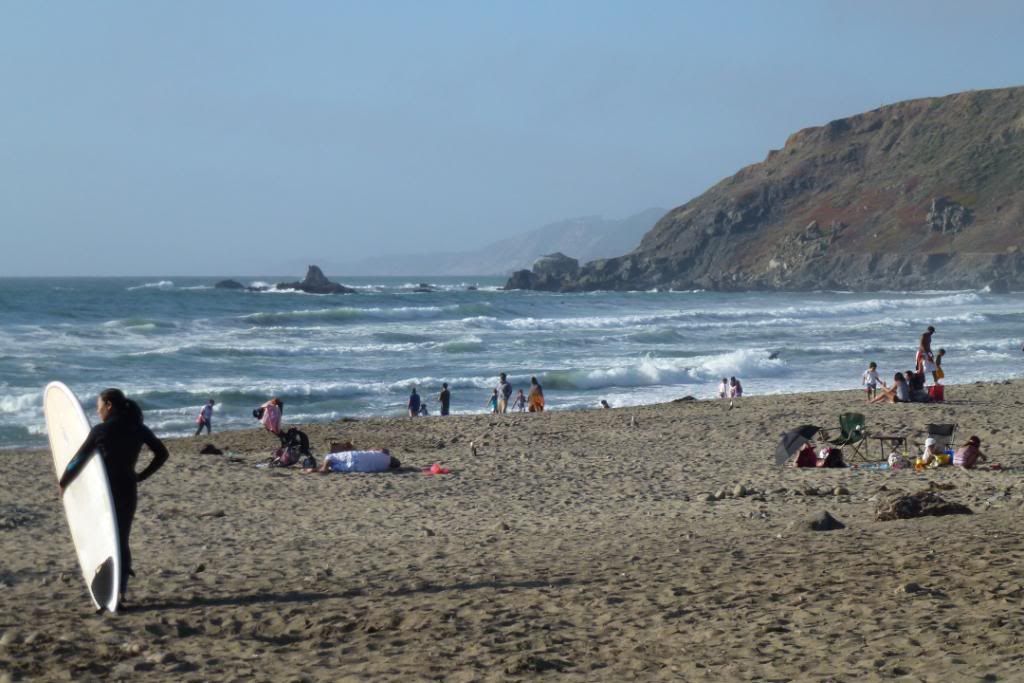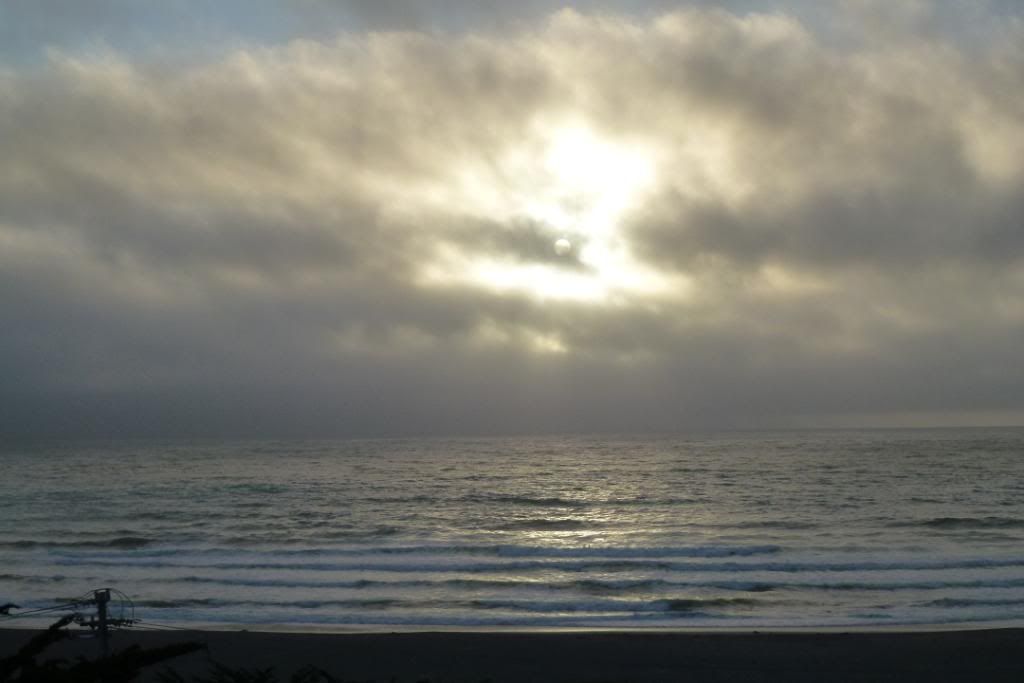 Day 9 we left early in the morning after breakfast. We had a foggy drive all the way down to Santa Cruz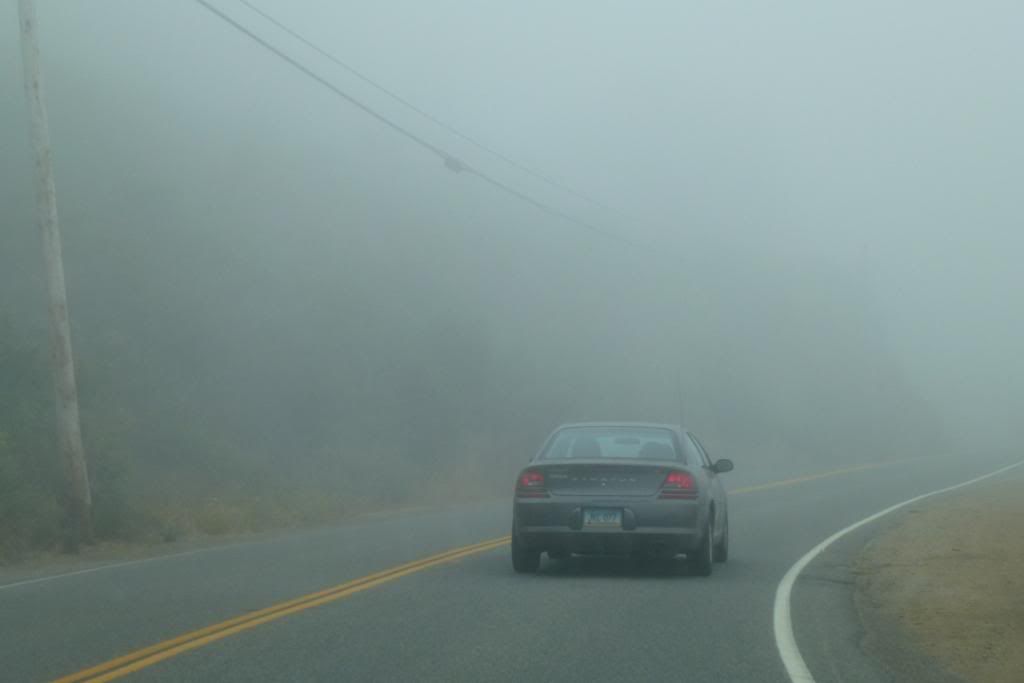 After refuelling in Cambria, we were on our way into Paso Robles, where the weather is warming up now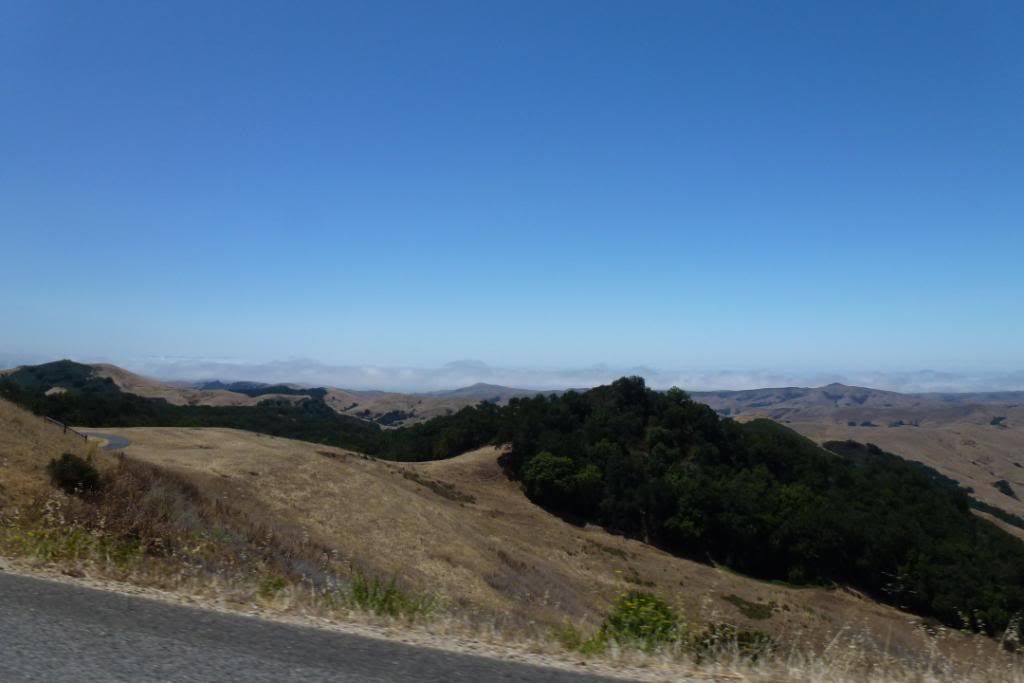 I've been wanting to get back to this place ever since our first Cambria trip (in March 2011) with the SoCal SLK group. It was Pablo (Bleen) who yelped and found this place. The plates here were Al Pastor, Chicken and Shrimp. We also ordered 9 Al Pastors to take home for dinner!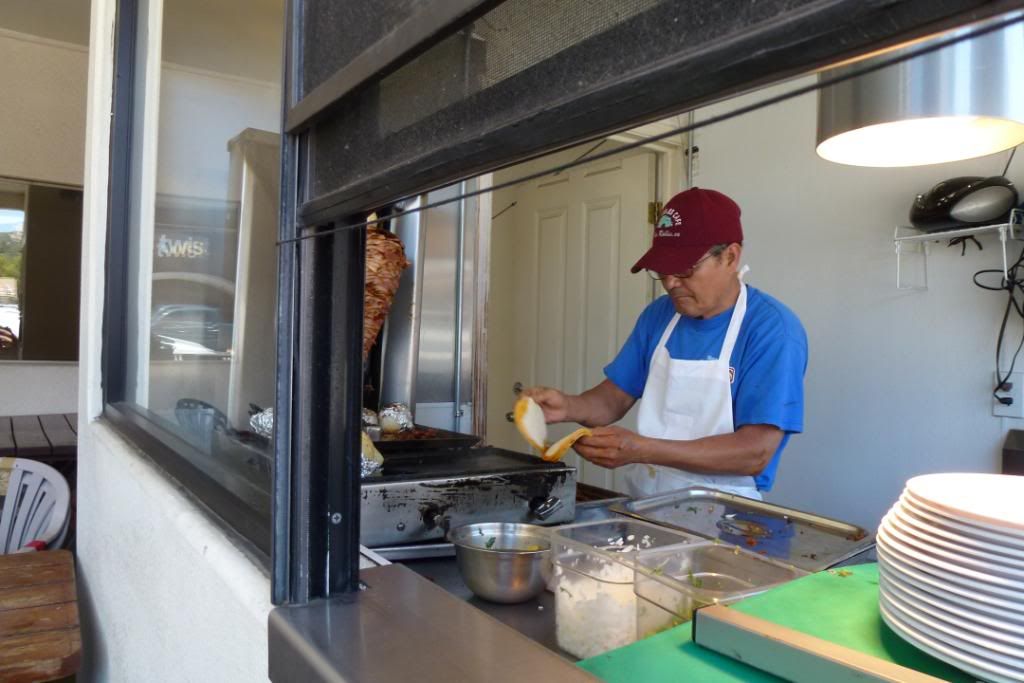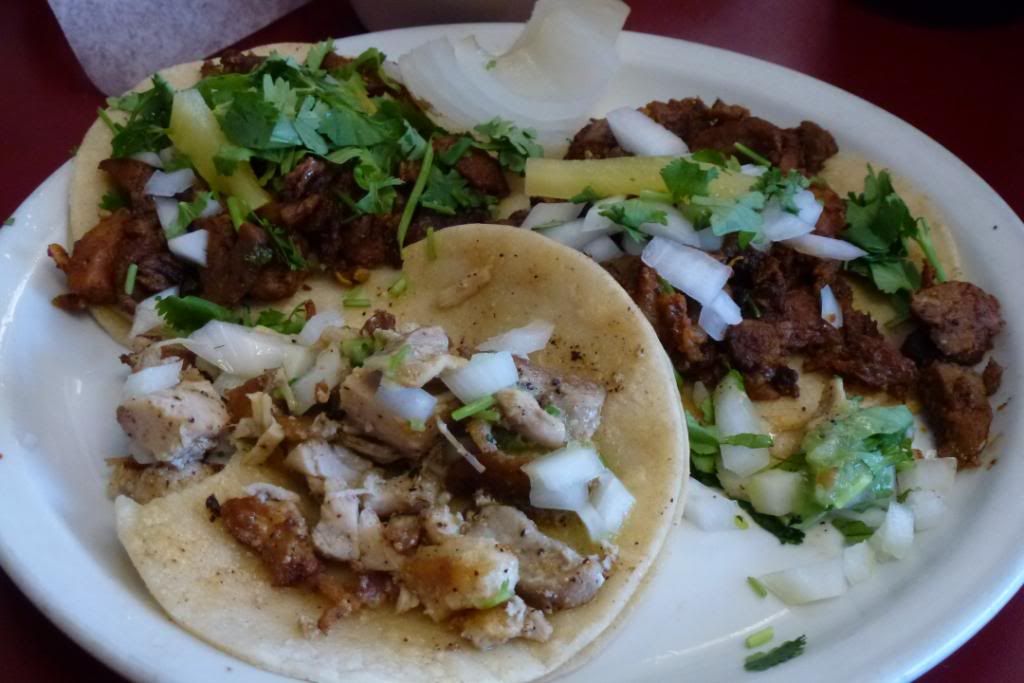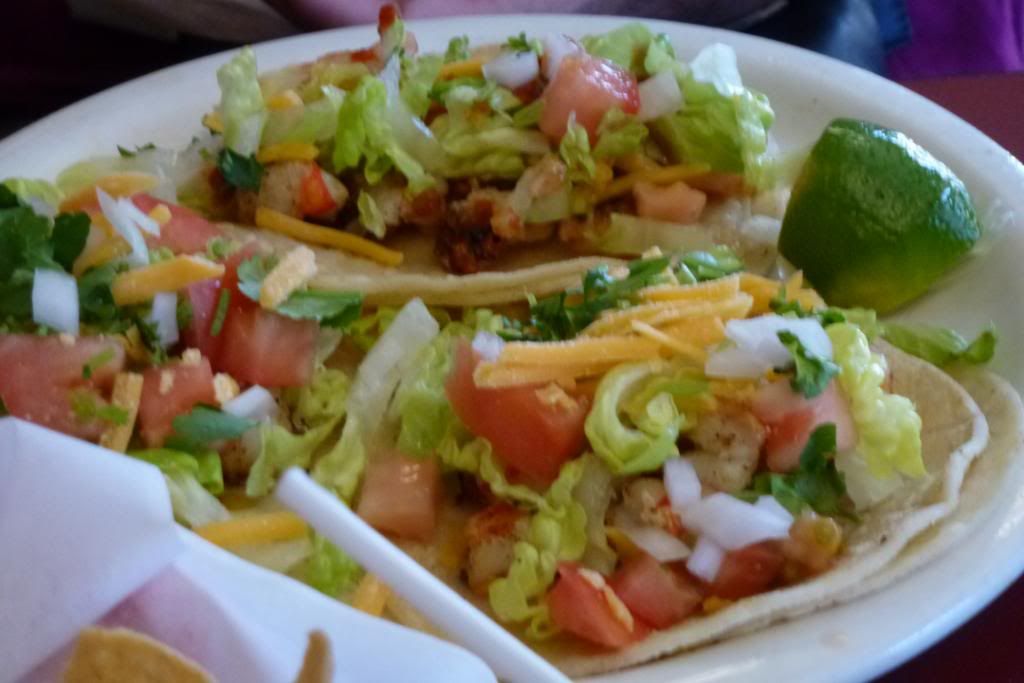 After lunch I drove straight home non stop (about 6 hours)
There was one stretch from Santa Barbara to just past Oxnard (about 30-40 miles), where we were it was just crawling along, bumper to bumper. I set my Distronic on, and my feet never hit the accelarator or brake pedals for the next hour and a half! Pretty neat feature. I finally learned to trust the system.
Overall, in the 9 days, we put on over 2100 miles. The car was comfortable, fun and never left me feeling like I needed more power. I passed everything I wanted very easily..I think I took 4th gear (in S mode) up to 90 or 100.
In mostly easy highway driving 85 and under, the car does almost 28-30 mpg.
In mixed and overall driving I averaged about 27 mpg.
There was one or two days when our group was mostly in 3rd and 4th gear for the entire day..and it averaged about 21 mpg.
The only problem I had was one day in Tahoe, it registered low tire pressure on 1 tire, filled it and it was OK the rest of the trip.
We were top down for at least 80 percent of the trip. I'm really pleased with this car!
One final note:
Last month we were in Orlando and met Marykay (SimplySLK). A few days before the SoCal trip I met another new member Michael (flipracer88) who bought my windscreen. And then all the new and famliar people from SoCal and Northern Calif...
None of this would be possible without the Founding Members who got this forum going, and the moderators and owners/administrators who keep it running.
Special Thanks to all of you for making this Special Little Kommunity.