Discussion Starter
•
#1
•
Sometimes keeping it simply in the end is best.....
If any of you have seen my other post on my DIY audio upgrades knows, I tend to take things to the extreme when starting on a project. My little SLK has been no exception and over the last couple of years I have tried to tackle some rather extensive upgrades on my car, in particular ones revolving around the audio system.
After multiply attempts and several builds, rebuilds and the like. I have final finished "a system" in my car and I figured I would share it here for those who might be tempted to go down one of my previously highlighted paths. Long and short and the moral of my story… total rebuilds of a cars components, and custom apertures, pods and boxes… don't necessarily make for the perfect system.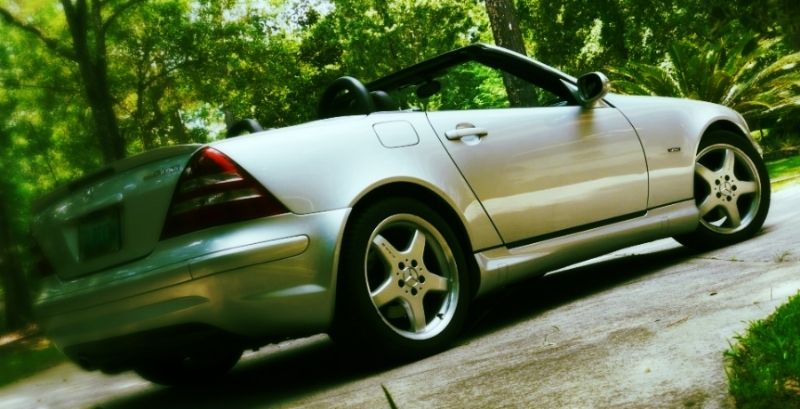 I'm not a stranger to custom audio and having started my career many, many moons ago as a salesman and part-time installer of car audio and I have built my share of systems. One thing I learned early on is that just b/c the factory installed something in a specific place, doesn't always make it the best place for speakers. Usually the factory locations in a car are chosen as the lessor of many evils in the space available and through the design of a car and our listening pleasure is sacrificed for it.
This premise is why I started my upgrade in the first place, but after a while I realized that the amount of time and energy that went into creating such additions could better be spent elsewhere. In my case the energies I was able to finally refocus away from my audio build, were a significant factor in helping me land a new job which I start in a matter of weeks.
That all being said, the end result of my work and some insight into how I got there follows in pictures, but the design philosophy was simple; keep the install as simple as possible, make as few changes to the car as possible and if I did, it needed to have extremely high integrity both cosmetically and structurally and finally it had to sound as good as I could get while sticking to the previous criteria as well as not impacting the comfort or space for the driver and passenger. I also wanted to toss in some custom touches that my fellow SLK family would appreciate; some are so subtle that I doubt anyone without our cars would really notice.
Over the next couple of post I will highlight various parts of my installation.