Right then,
Couple of runs with the roof down has me convinced I need to upgrade the speakers in my car.
To be fair to them they do a semi reasonable job but, they are cheapy MB sourced paper cones being driven by an aftermarket head unit with an inbuilt amplifier, but, they have to go.
First up was finalise the sizes I could get away with (nearly finalised).
Midbass Speaker is a 20cm(8") diameter with a bit of a low profile.
Midrange Speaker is a little trickier, I've searched but cannot find a definitive answer on here, doesn't mean there isn't one, just I can't find it I think a 10cm(4") will fit but am not entirely sure, if anyone is positive drop a line here, else I'll resort to opening it up to have a look.
Tweeter in the Sail trim 2.6cm(1.024").
There may be tweeters in the seatbelt panels, I had a little prod with my fingers and thought I felt something, if so I'll cross that bridge later.
So my current plan for speakers is:
Audison Prima AP8 - Midbass
Audison Prima AP4 - Midrange
Audison Prima AP1 - Tweeter
I do like a nice matching set of speakers, they also make crossovers for these speakers so I'll try and grab those to match up to them.
To assist the Midbass speakers I'm going with 1 or 2, I haven't made my mind up yet, Sound Storm Laboratories LOPRO10 behind the seats, passenger only if single, fixing them is likely to be interesting.
Finally I need an amplifier, I'm thinking I'll place this in the passenger footwell, will be speaking to an expert to ensure I get enough oomph for what I want.
---------------Update------------------
The AP4s don't fit, I have instead had Audison Voce AV3s installed.
Final configuration is:
Head Unit: Atoto A6 Performance
Tweeters: Audison Prima AP1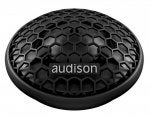 Midrange: Audison Voce AV3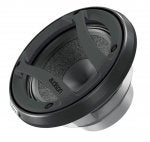 Midwoofer: Audison Prima AP8
Amplifier: Audison Prima 8.9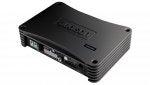 I had it professionally installed, the amplifier is in the handy footwell space, with initial sound tuning.
The sound is amazing, I can run down the road with the roof down at motorway speeds listening to the music properly, the clarity and punch is superb, musicality is out of this world.
To say I am pleased would be an understatement of epic proportions, I've got a run down to Sidcup this afternoon which needs me to take the BMW, but when I get back, the roof is going down and I am going cruising.