·
Founding Member #2 2008 SLK55 AMG
Discussion Starter
•
#1
•
Since a previous
thread on meeting today
is 3 pages long. I thought I'd just start a new thread (hope you guys don't mind).
There were 7+1 SLK's (one SLK in Crossfire clothing) that met this morning and lasted until a bit after 3 pm.
It was
great
to meet prior members and to welcome Bleen (Pablo) to the meet. Those present were (in order of waypoint) were: Davids88keys, Slkluv, etyu (waypoint 1) cyberdrakon, Caywoman and Bleen (waypoint 2) Tpman, LynxFx, Tslick (waypoint3).
We had 3 runs, each getting more technical than the previous one. It was a major "
kick in the pants
" (as V8SLK would say). The first run was a warm up run before late breakfast. The second run (after breakfast) was quite exhilarating, as I managed to make one front tire squeek with a hard 90 degree or greater turn (should've slowed down by 1 mph). Tires shouldn't squeek on a good run (as Byron or RacerCub may comment). The third run was a bit scary as I managed to drift the rear while making a hard left turn but quickly recovered (wish David had a video running). David states it may have been the loose sand/gravel on the road. Public works people should clean the streets more often.
There were police present and one turned to follow us but a nice blue Crossfire (many thanks Tom) sort of blocked his movement by going the speed limit while the first seven did their thing oblivious of what was happening at the rear.
I would say the 3 runs today were
excellent
. Great company, good food and a superb run. I will be sleeping well tonight
Below are some photos taken from today's meet.
Meeting at Waypoint 2 at 9am by Peet's Cofee and Tea in Pasadena: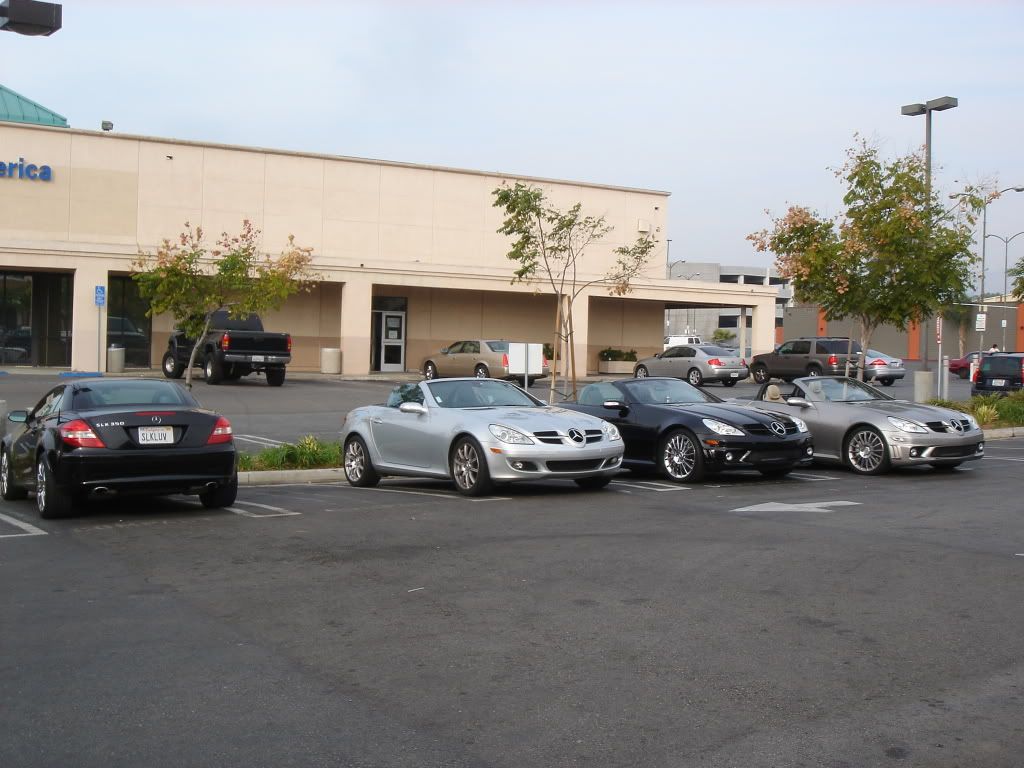 Chatting at Waypoint 3 at 10:20 am (my apologies to Tslick, Tpman and LynxFx); we were a bit late, got carried away at chatting at Waypoint 2 and didn't leave until 9:45. I expect to be able to call Tslick on his mobile phone number for the next meet to let him know we were running 15 minutes late :biglaugh:
Some pictures outside the Rock Store before a late breakfast (at least there was some room for parking; there weren't too many bikers):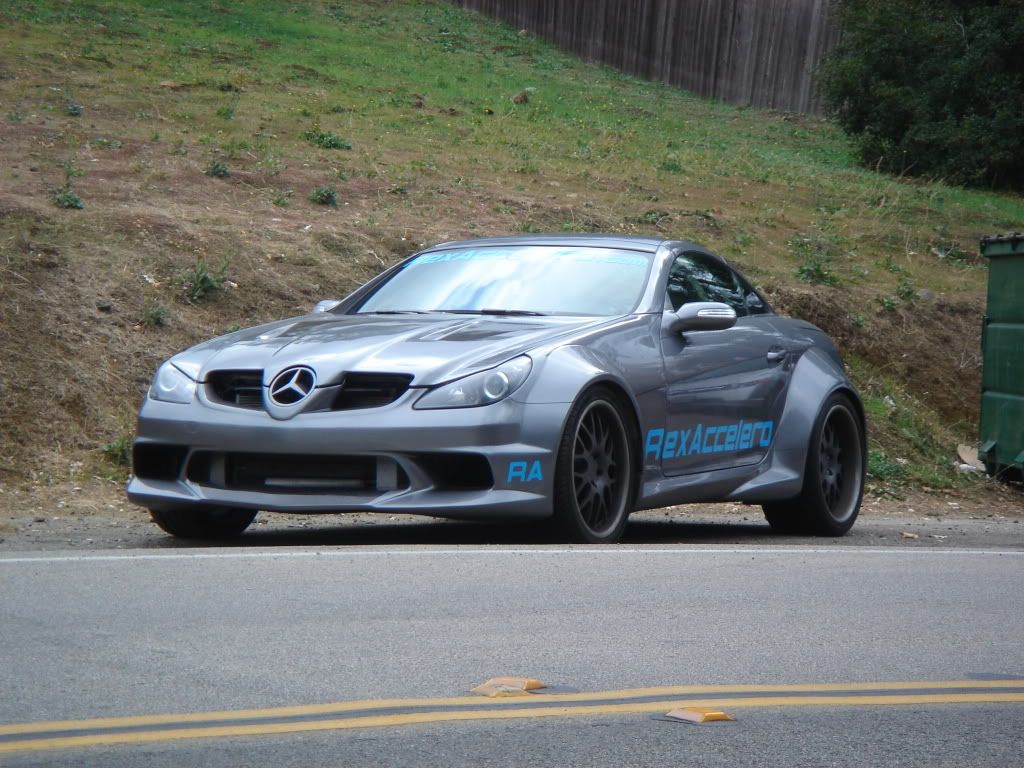 Pathfinder's (aka Tslick) ride is actually an SLK in Crossfire clothing: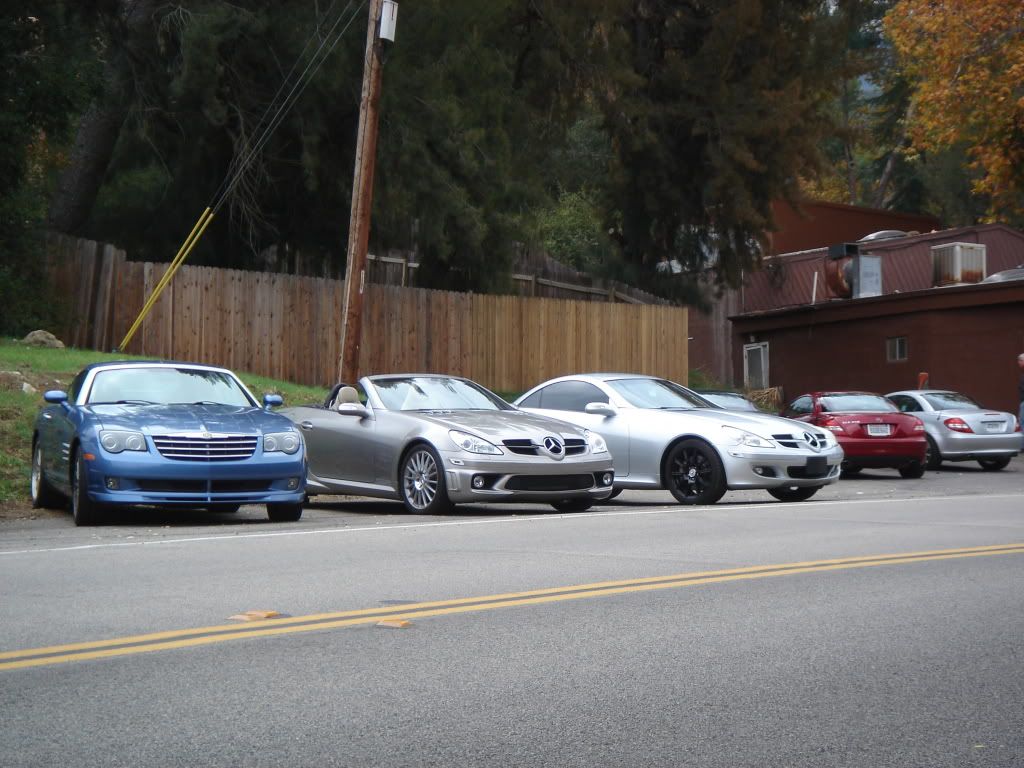 Bikers checking out the
SL
ic
K
cages: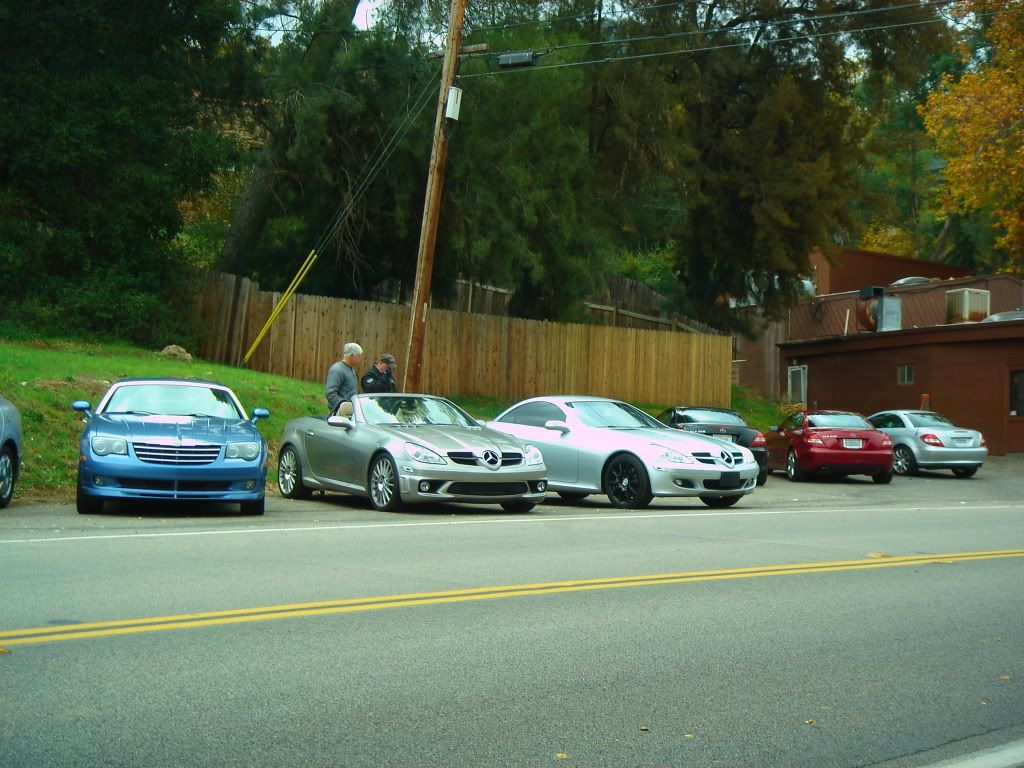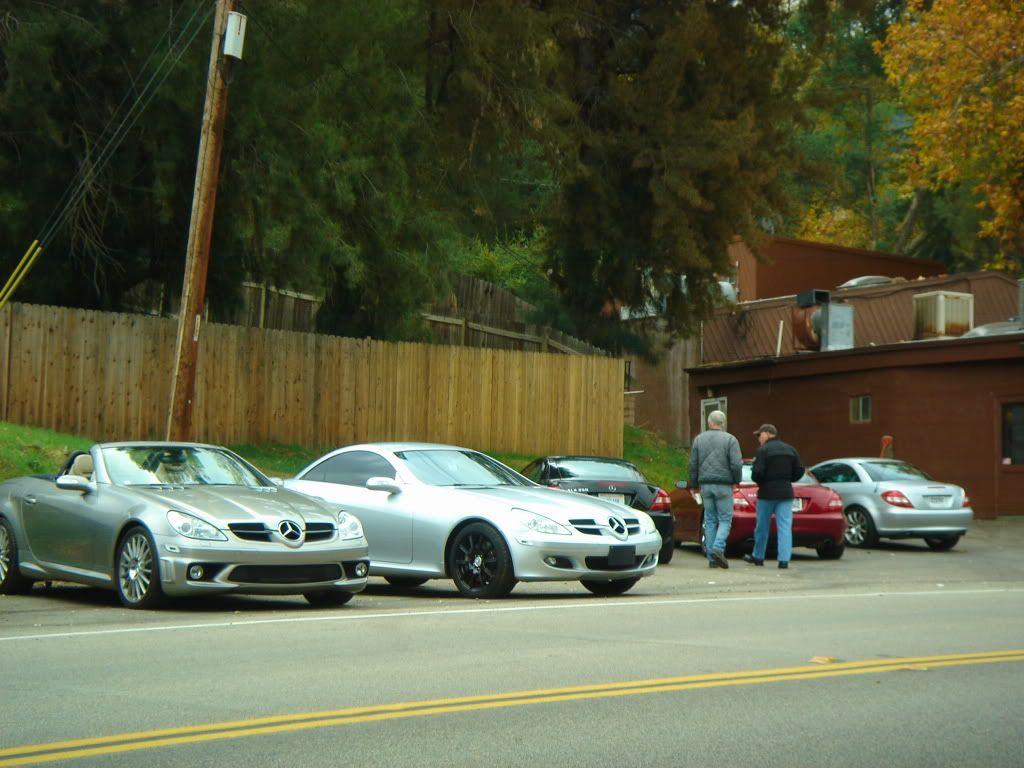 Late breakfast (
yummy
):
A. French toast with bacon, powdered sugar and whipped butter
B. I guess you can call this a traditional breakfast: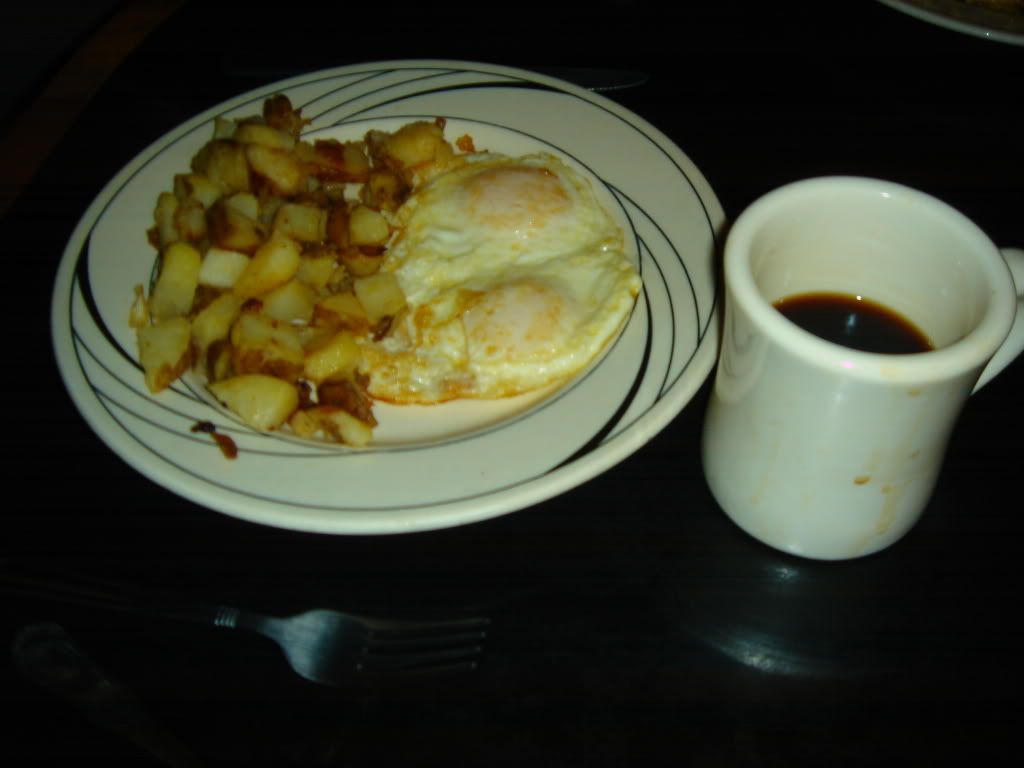 C. Vegetarian Omelet (doesn't mean it's low fat):