Had a spare afternoon yesterday so finally got around to installing my Eisenmann Race exhaust!
Laid out prior to installation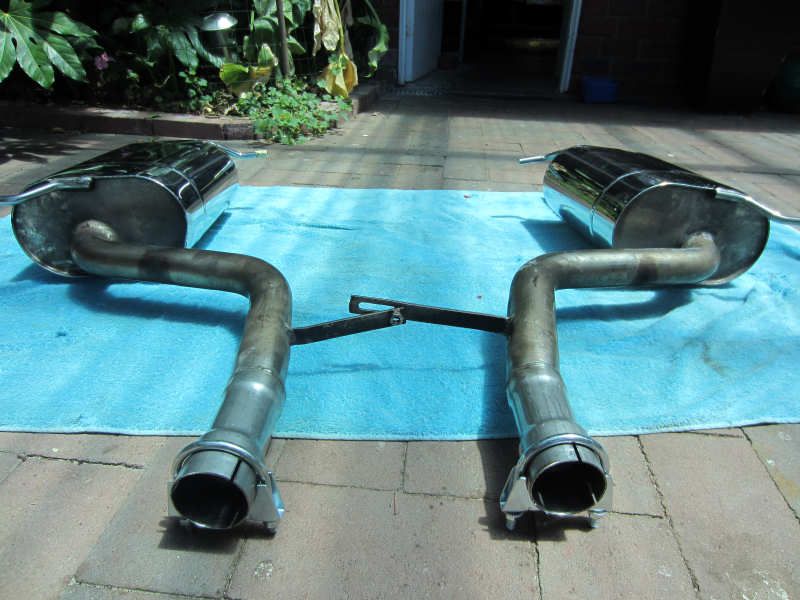 View from under the car
Much angle grinding later...
Job done
Extreme close up!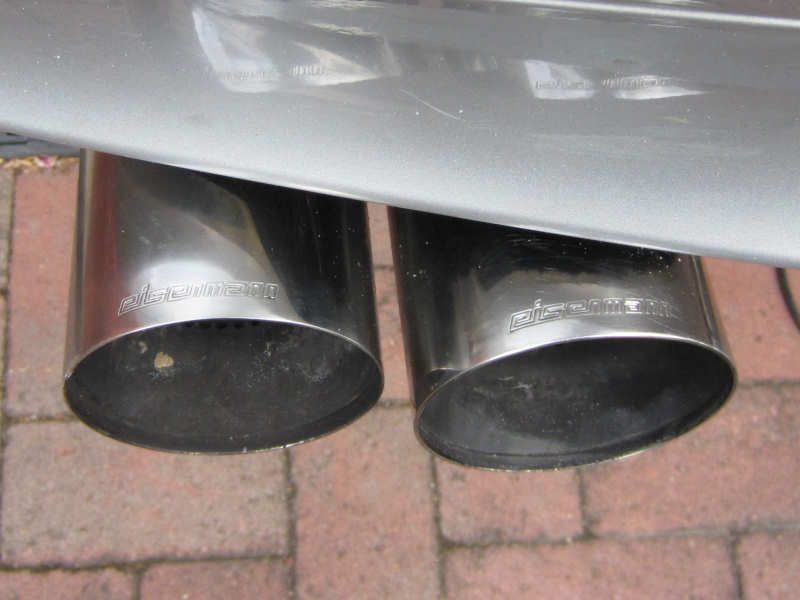 All up it took me a bit over four hours, but a lot of time was spent cutting and re-cutting the first pipe on the stock exhaust to get the length just right. After that, the second pipe was a breeze. The stock mufflers were a pain in the rear to remove as they have large caps on the ends to stop them sliding off the hangers.
I was initially concerned how I'd go about enlarging the cutout in the rear bumper to make room for the quad tips, but ended up just using a flexible hacksaw blade and some fine sandpaper and all was good.
Quite pleased with the overall result and saved myself $250 with the DIY.
Cheers,
Brian