Discussion Starter
•
#1
•
Here's a couple charts that includes Mercedes Benz AMG competition. The first chart is sorted by curb weight / (HP + Torque). The second is what most use to determine power... HP per pound (curb weight / HP).
To me, the first chart is Representative vs. the second chart since I've been up against a few SLK 55's. I don't think the SLK 55 folks would like the 32 having a better HP to weight ratio.
...and yes, Bill's Cayenne Turbo is included.
...and yes, this does not represent overall performance. Just a ballpark guide.
curb weight / (HP + Torque):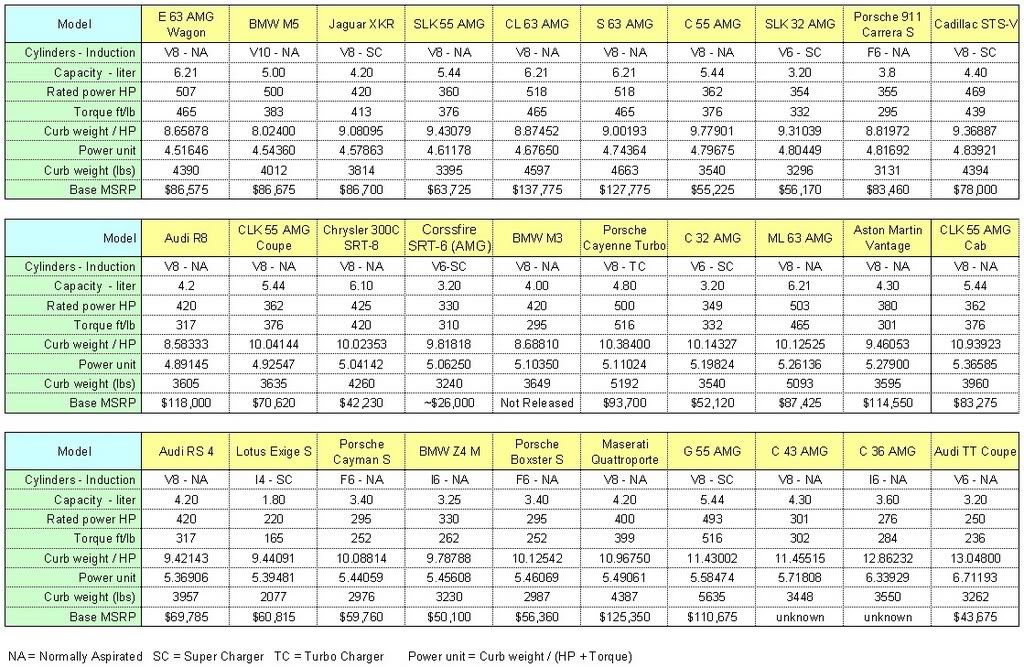 HP per pound (curb weight / HP):
Best Auto Insurance | Auto Protection Today | FREE Trade-In Quote