Discussion Starter
•
#1
•
After relocating to L.A. back in March, I have been, unfortunately, without my SLK due to storage/logistics/financial reasons here. I finally got that sorted out and my baby got picked up this morning from a steamy, hot, bug-infested cauldron we call Florida.
I chose InterCity Lines due to their reputation of shipping high-end vehicles and being Jay Leno's company of choice to ship his cars around the country doesn't hurt either.
My good friend whom I trust (a fellow auto detailer, go figure...) has been caring for it since I left and sent me these pics this morning of her being loaded up, CA bound.
I look forward to joining the meets down here in SoCal and hope to attend at least one NoCal meet, time permitting!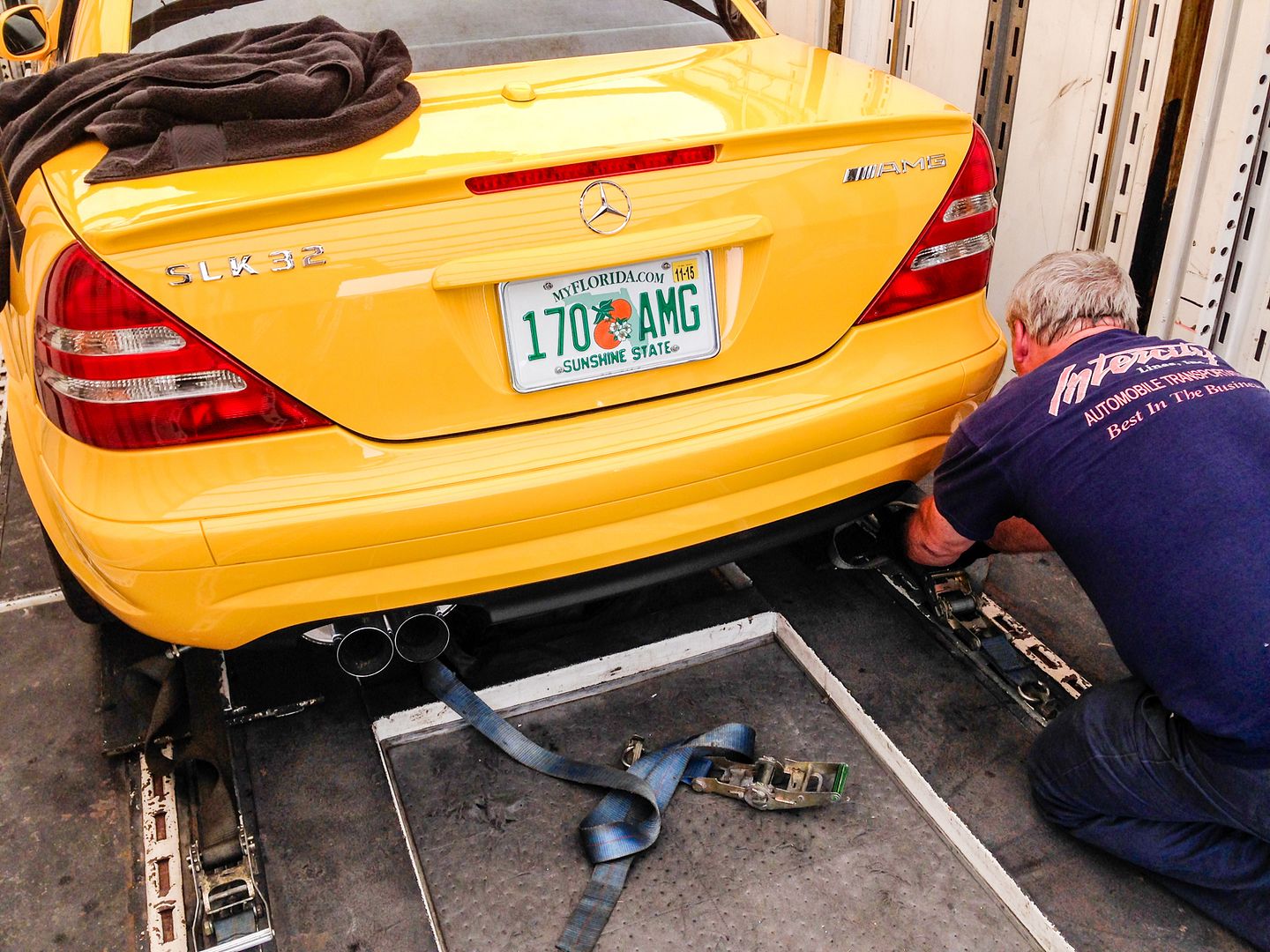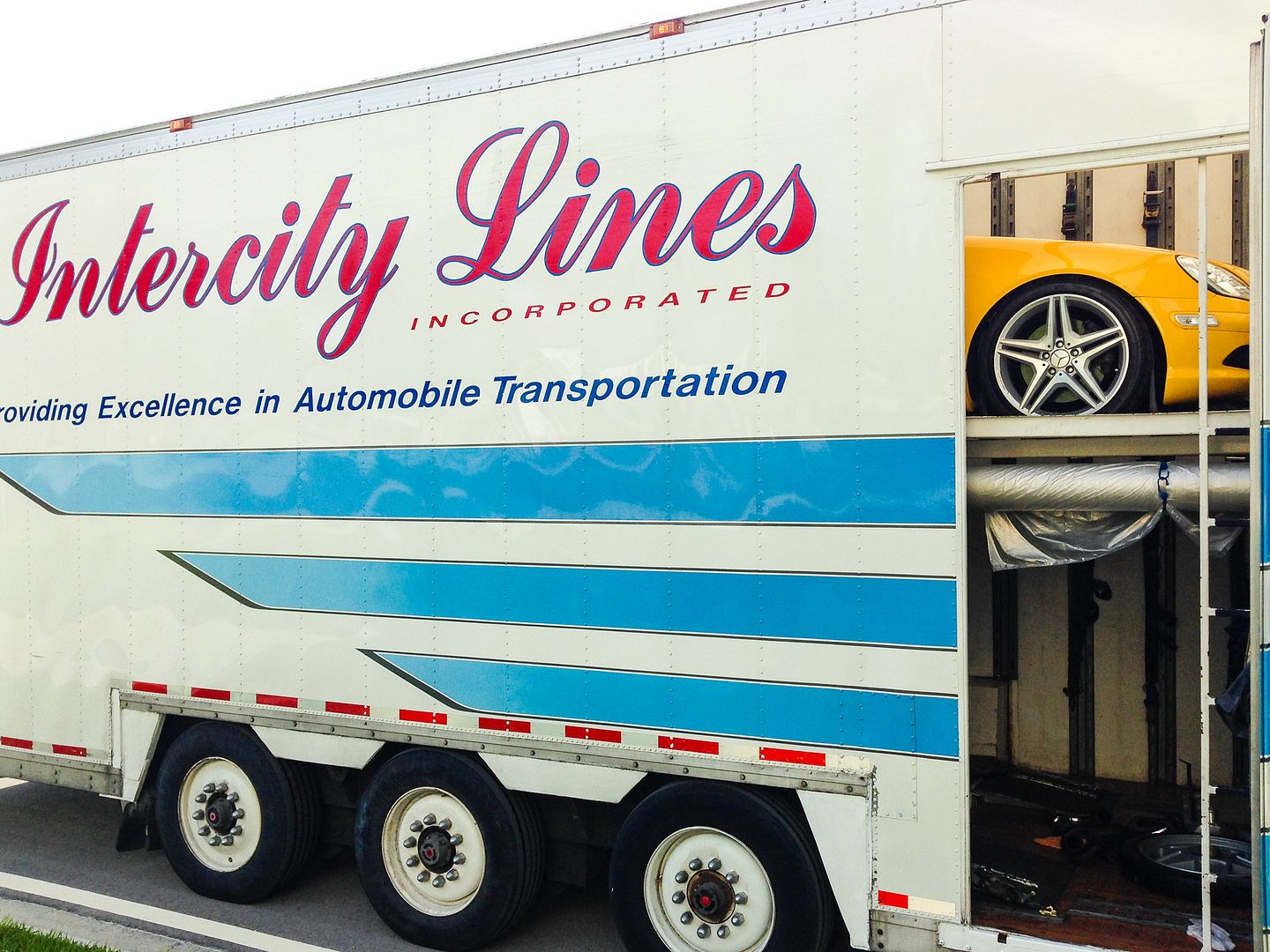 Jae
(formerly DaytonaJae)