I have to remove the A-pillar cover today as some part of the rubberized material has loosened up and needed to be glued back (using Gorilla glue) and thought of posting a simple DIY.
So here are the photos and some attached comments.
1.
2.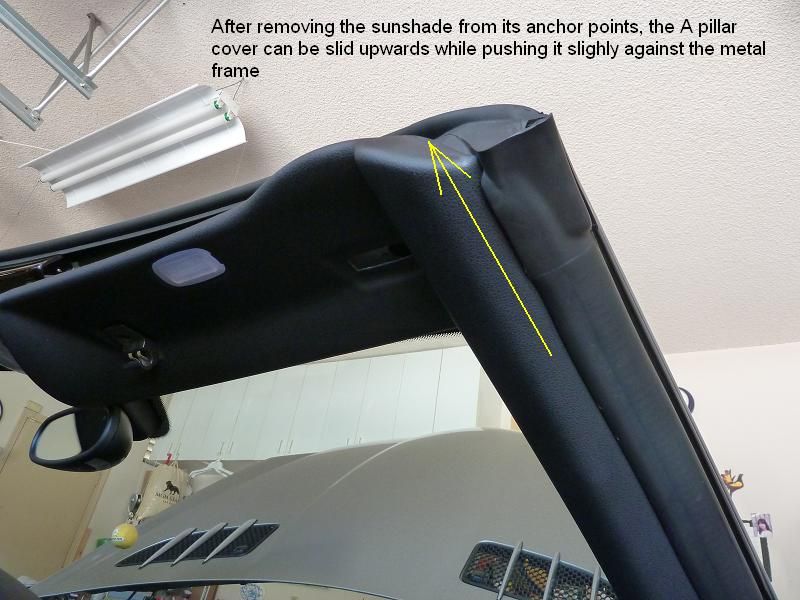 3.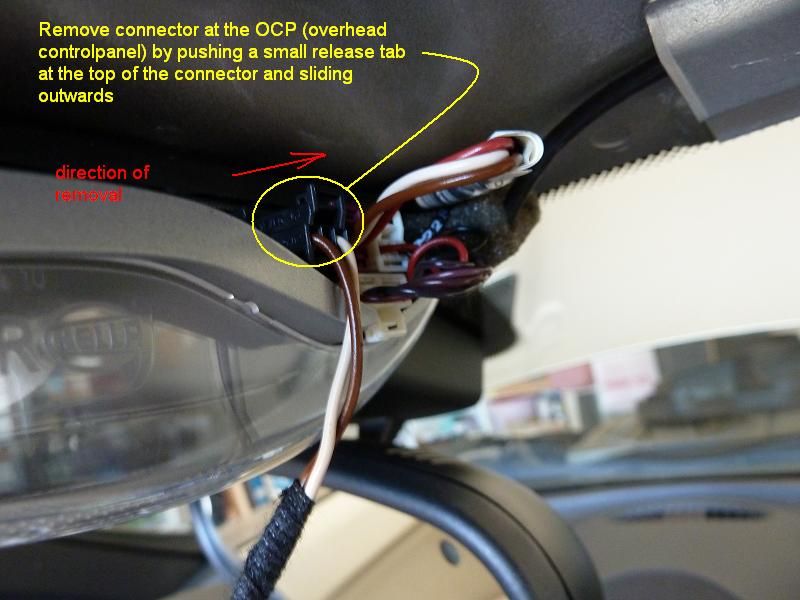 Close-up of connector (this supplies power to the vanity light).
Close-up of anchor at top of A-pillar:
Addendum: this piece I snapped off while trying to slide the A-pillar cover back on. No biggie, reassembly is easier without it and the A-pillar cover holds up fine
#2
and
#3
may be reversed.
Assembly is the reverse of the above. Hope y'all find this helpful