Discussion Starter
•
#1
•
The -printed- 2007 SLK manual shows a pushing motion with the key end of the emergency key in order to access the battery tray. I could not get that to go to save my life. Upon review, the downloadable version is current and correct however.
The You Tube video shows a different key than mine.
If your key has chrome sides then here is a photo for you. The pick part of the key is inserted perpendicular into the cavity left from the emergency key, on the opposite end from the keyring hole (also called the notch). A very gentle movement of the emergency key towards the keyring hole releases the latch and the chromed top of the key comes off of the black base.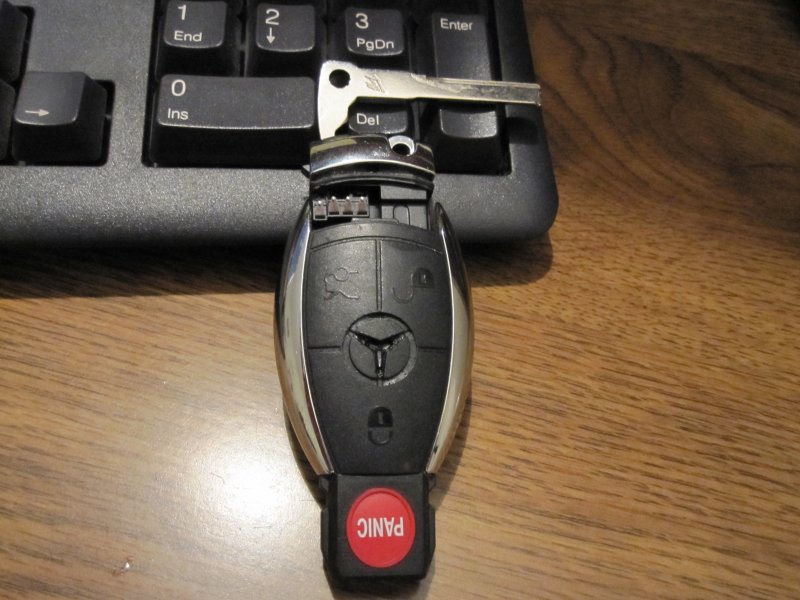 http://tinyurl.com/yhsjqa3
There are two very common batteries in there, change them out so the positive sides (+) face the backside of the key.