Discussion Starter
·
#1
·
A good new years resolution was to clean out the basement, so while I was at it I found a spraycan of silver paint. So I got an idea! If I just overspray these hideous orange indicator bulbs with silver paint, that would be the same as those chrome ones you can buy! So I ran up to my car and laughed for the last time at my orange headlights! >
I took them out, taped them to some iron wire. Don´t forget to tape the entire metal part of the bulb, to not lose any contact area.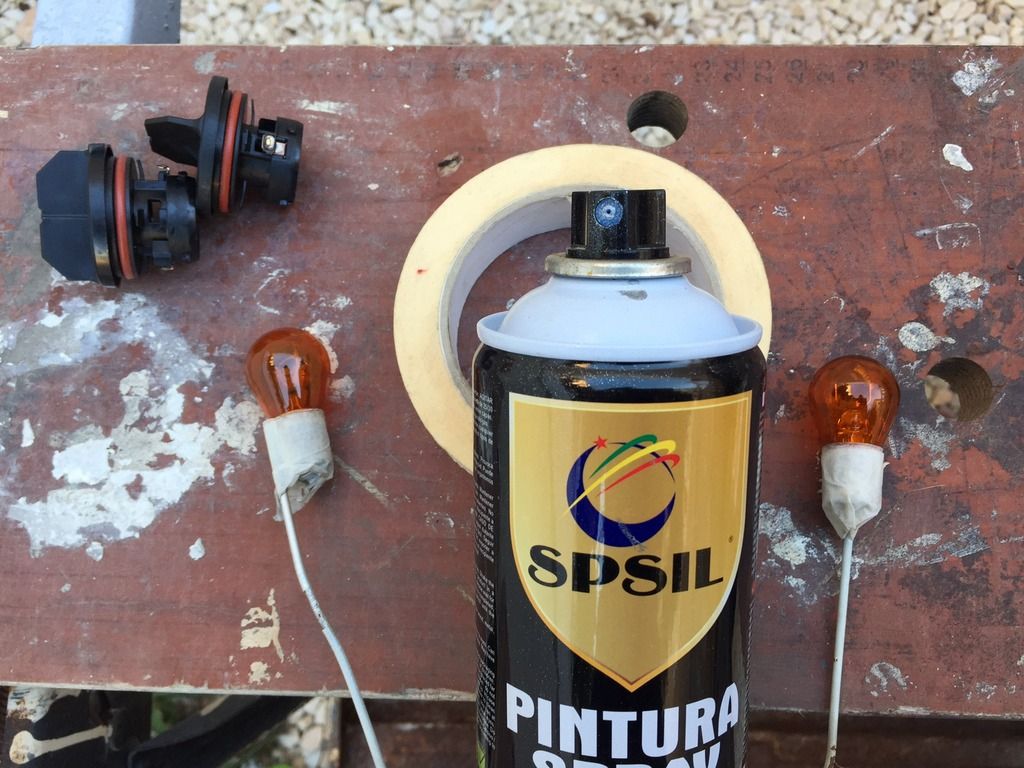 I started spraying away.. Especially for you guys I left the other untouched for illustration.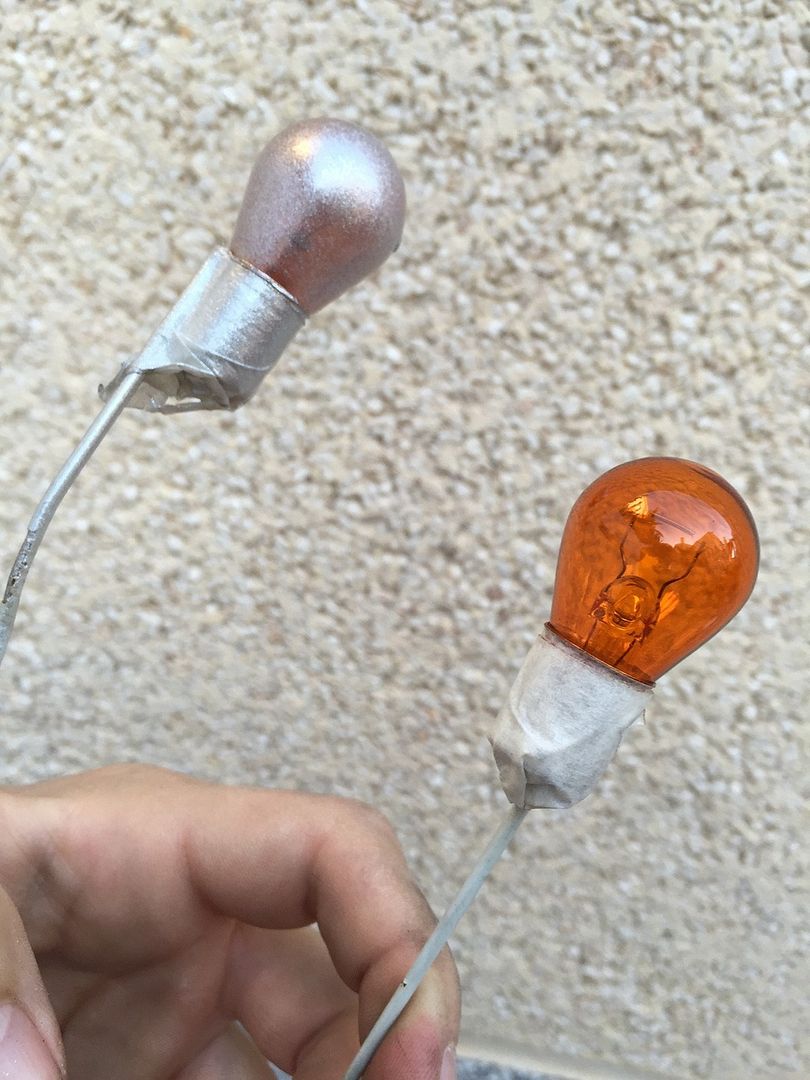 I did three thin layers in total as metalic paint is quite runny...
Put them back in their sockets
And back into place
Et Voila, no more orange, but it still blinks and the metallic paint definitely lets the orange light through!
Nice little mod that didn´t cost me a thing!! If you don´t have a spraycan laying around at home I suggest you buy the chrome bulbs, because they are cheaper than a spraycan....