Discussion Starter
•
#1
•
So I got a 0410 code - secondary air pump issue. And in trying to start simplest (fuse) to most expensive (entire air pump), I discovered I could not find a working writeup on the fuse or relay for the secondary air pump on an slk320.
So, after scouring this forum and others I have discovered several things:
1. There are differences between the SLK320 and 230 fuse boxes (for understandable reasons)
2. There is more data on fuses for the 230 than 320 (again, understandable due to population)
3. A lot of the helpful pics and diagrams are no longer visible due to Dropbox being ridiculous.
As such, would appreciate help in mapping my fuses. The first one is easy...it is the traditional box on the drivers side (US) in the engine bay and still has the card. Pic below.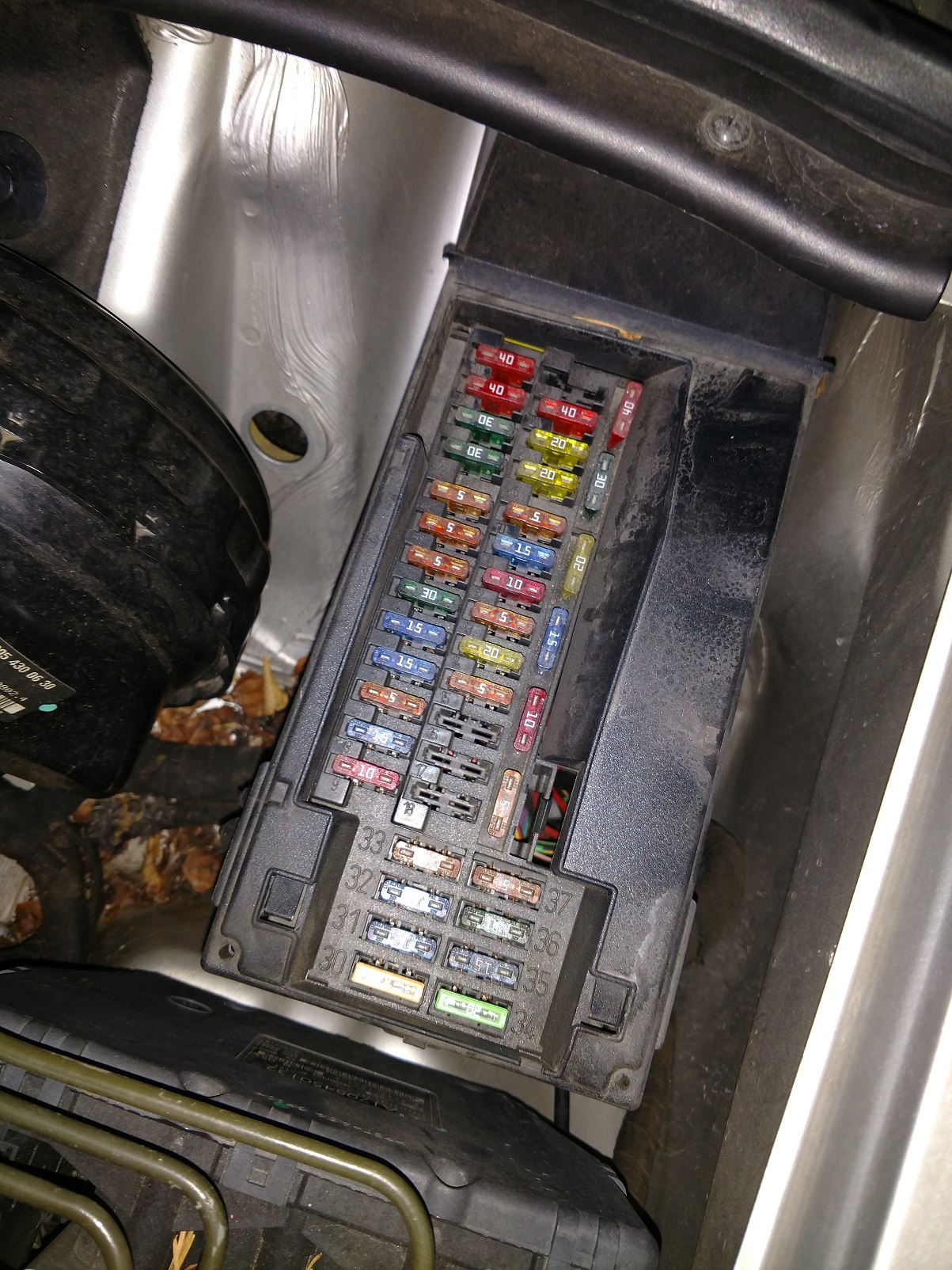 The second one in the drivers side dashboard is also easy but definitely doesn't have the secondary air pump fuse.
I did open the wiring box on the passenger side, but no card and would like to verify the circled items(hoping they are the secondary air pump fuse and relay!). Pic below.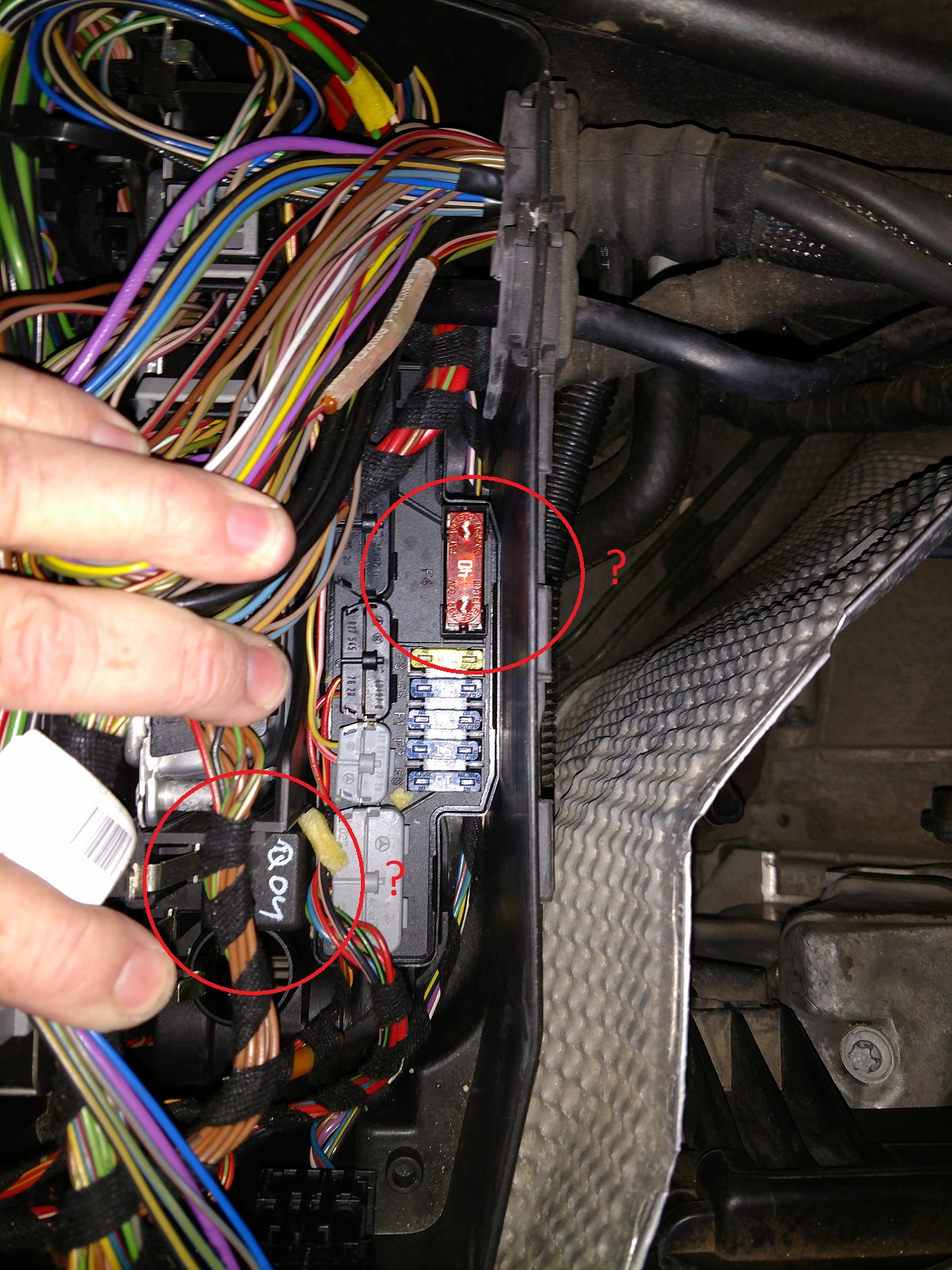 Any help appreciated. Thx!