Discussion Starter
•
#1
•
Okay, I like badges and take pride in earning the right to mark a car when the badge is earned, but in this case I'm having some difficulty in deciding what to do. I've added a Renntech supercharger and headers to my car, so obviously the kid inside wants to announce it to the world that big things have happened to the car and recognition is warranted. The announcement however needs to be clear and concise IMHO, so a little extra consideration is needed.
I have a set of Renntech badges for the rear and side front fenders, but what does that tell the layman? ON the other hand, what about the bad ass V8 Compressor emblems that come stock on other AMG's?
What would you do?????? Do I install the Renntech emblems that are vague and could indicate work as simple as a 20HP tune, or the V8 Compressor emblems that better state what's going on and that the car is nothing to be taken lightly? Please disregard the "sleeper" angle if you don't mind. I'd prefer bystanders to know what's going on at a car show or track day to spark fun conversations.
Anyway, hit me up with your suggestions of which you'd go with or what combination of both.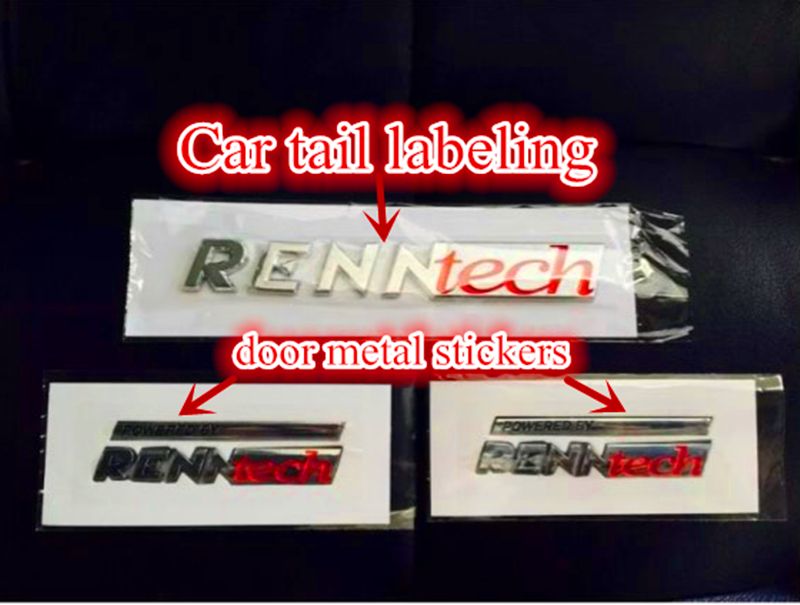 No post about emblems/badges is complete without the following pic.