Discussion Starter
•
#1
•
So I picked her up yesterday! Below is a shameless copy and paste from one of my other forums!
So I have been hunting around for an SLK55 for a while now test drove one back in the summer and wanted one.
I resigned myself to waiting to next year to find one, until a lovely looking example popped up barely 20 miles from where the old man lived. The temptation was too much and went along to have a look, and it was the ideal spec and condition I was looking for.
So the haggling happened and a few days later I popped a deposit down, and yesterday I picked her up.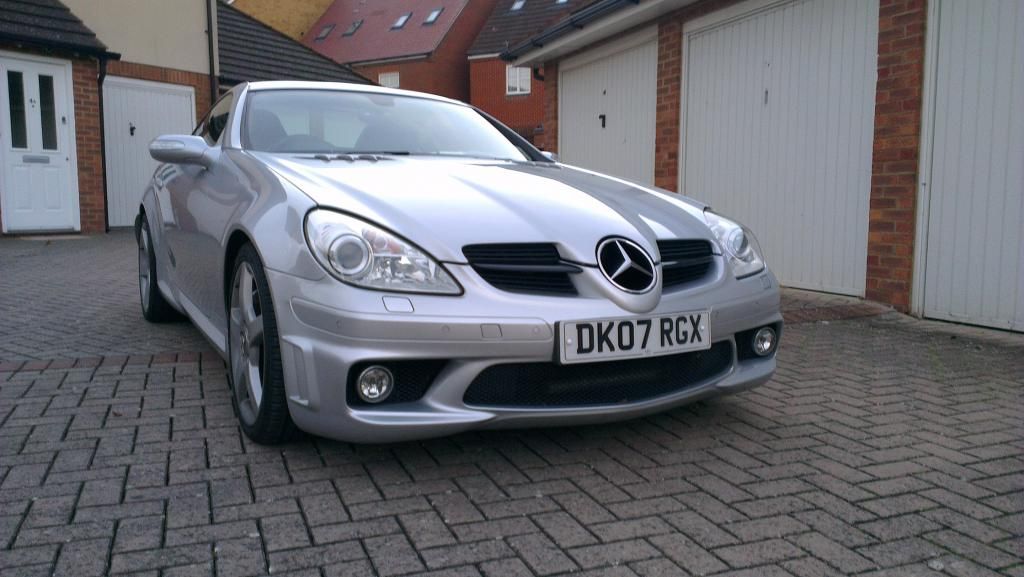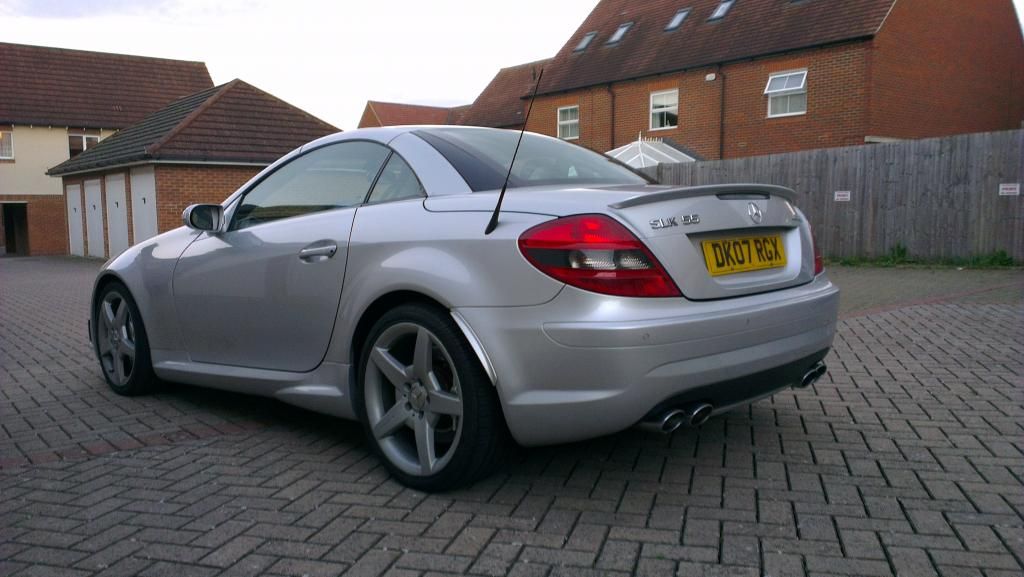 What a lovely piece of kit she is, the engine is a fantastic piece of work and sounds fantastic. Having to use the paddles to get the most out of her but that is part of the fun.
The brakes are seriously impressive, lovely and progressive and have huge bite.
She feels heavy, plenty of grip available and obviously at the moment I have not got the stones to turn the ESP off!
Air scarf and Harmon Kardon are lovely and I couldn't be happier.
I do still have the Clio 182 Trophy as my daily hack