Discussion Starter
•
#1
•
For now I am writing a small portion up and will be writing a more in length and in depth on later, but for now this will have to do as it is getting late.
So, lets begin!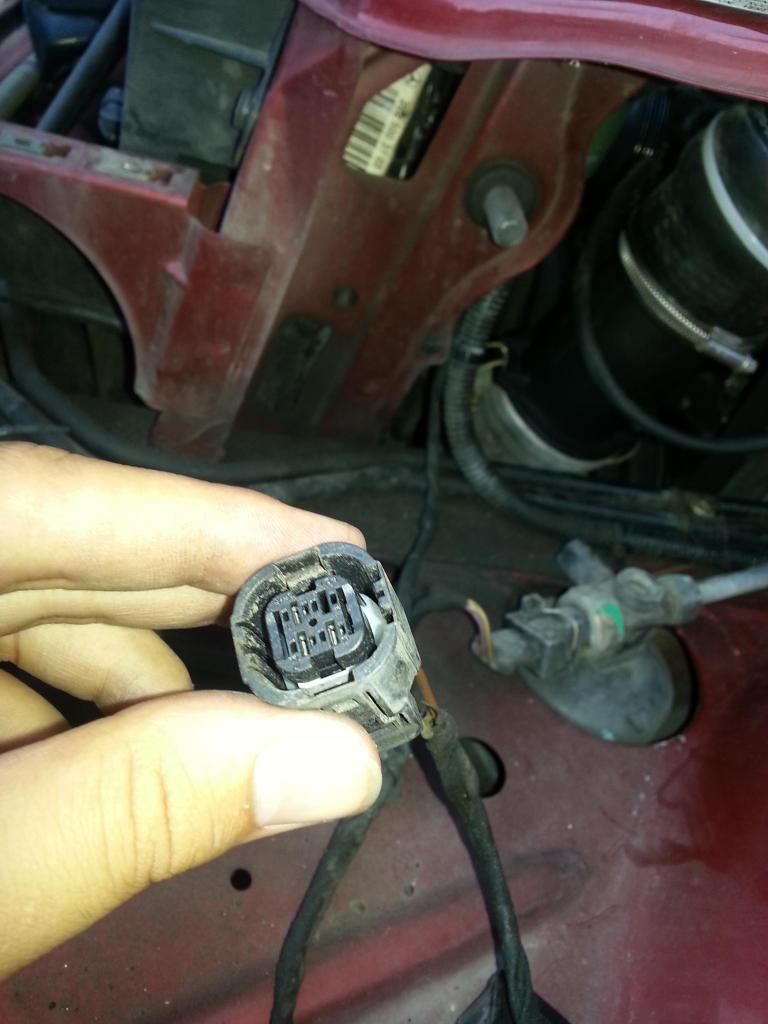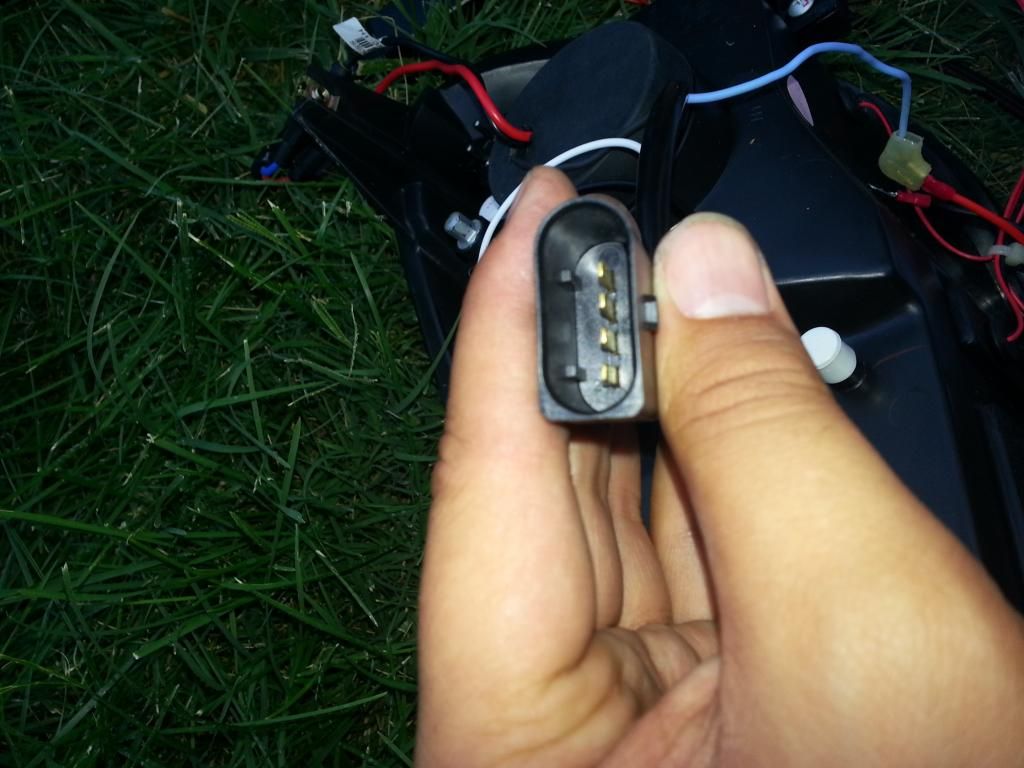 As we can tell...these don't fit! haha when I got mine in I was so disappointed and was even trying to PM Xofmot for some advice on if his came like this.Then I did something on the lines that resembled my palm against my face <insert picard image> forgetting that I know electronics :biglaugh:
So just to let you guys know I will update this when I rip a-part that front end again (they are sending me a new unit for the passenger side due to condensation inside of the housing).
Also this does not connect with each other either (turn signal lights). If I were any of you keep a multi-meter at hand, however these pictures should help (I will get better one's during the re-fix as it was getting dark outside).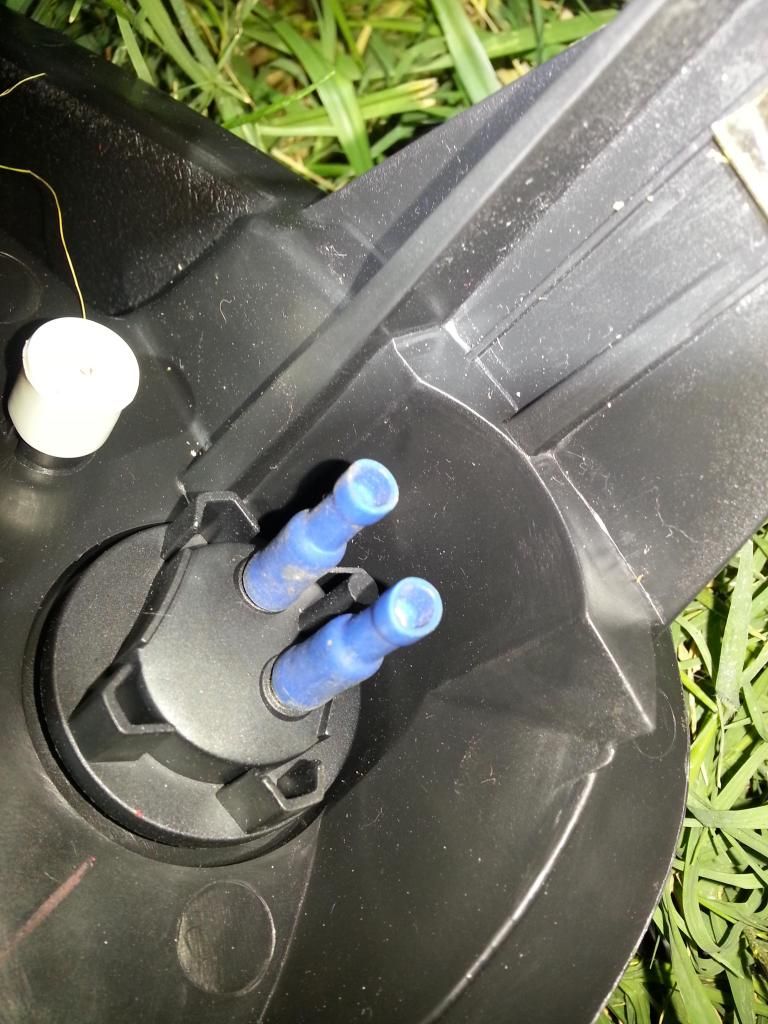 The turn signal lights were actually the EASIEST to do, because I just put the two blue wire splicers on the connectors themselves (to the turn signal, not the running light connector). Also best way to test which is which is using a multi-meter.
How to test with a multi-meter:
1) Turn on a turnsignal (left or right whichever you are working on)
2) ground with one end, then with the other end (red just for ex.) put to each connector
3) if the multi-meter has a consistent jump in voltage then you have the turn signal.
4) if you get a CONSTANT reading of electricity then you have the running lights.
Here are some pics kind of* showing where to connect your wires:
These were the original color wires from my car: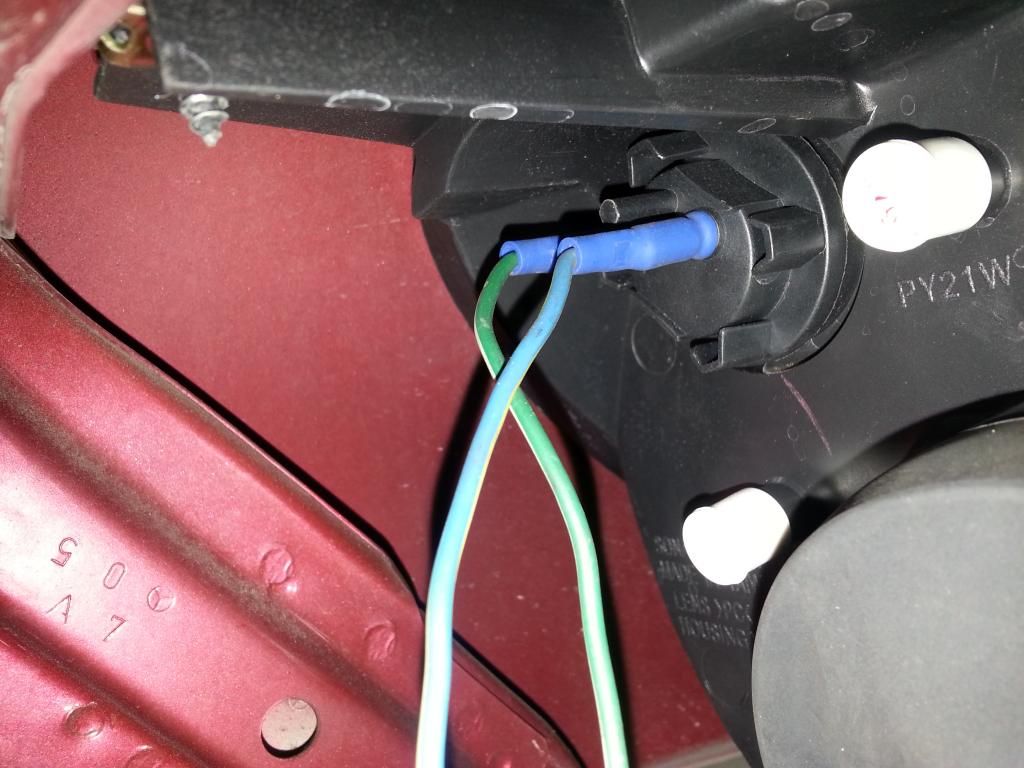 (I honestly don't know why this isn't flipping)
The blue wire as we can see from both pics are going to be our ground wire (I would check just in case using your multi-meter as your car could possibly be diff).
In both cases this seemed to be the turn signal light for me vehicle:
Unfortunately for today this will have to conclude this write-up. Like I said by the end of the week this should be completed as I will rip apart the rest of the front and re-do the passenger side. For now if there is ANYTHING you would like to see in detail or would like me to add please do write it in the comment section!
-Take care guys and thanks for bearing with me for my first DIY on this SLK