Discussion Starter
•
#1
•
Hey everybody,
First post on here besides the new member introductory one. I just bought my 230 last week knowing I'd have to put some work into it, so if you guys can help me with any of these things it'd be awesome. Sorry in advance for how long it'll probably be..
1. First up (and biggest issue for me at the moment), the Speedometer and odometer aren't working. Tachometer still works fine, exterior thermometer, clock and everything else on the cluster seem to be okay, and if I hold in the knob for a second I get a wrench symbol with the number "10000." three lights on the right of the cluster are on: BAS/ESP, Emergency brake, and ABS. Check engine light is also on on the left side of the cluster.
When I bought the car the previous owner told me it had stopped working about two weeks prior, and when the speedometer quit on him, all the lights immediately turned on too. and he took it to a MB Mechanic who scanned the car and told him the rear left ABS sensor needed to be replaced. apparently (from what i was told,) the hydraulic cylinder in the left side of the trunk is leaking (also needs to be rebuilt or replaced) and it leaked down into the abs sensor and shorted it. Previous owner had already ordered the part and today it came in and he gave it to me. I replaced the sensor today, and I'm really disappointed now because the problem hasn't gone away. The car seems to be driving fine, nothing weird is happening. Is there anything obvious that could be causing this to happen?
2. Next up, What's the typical operating temperature for the car? It seems to be running a little warmer than I'd expect it to. It'll jump to about 85 deg C at its highest and then back down to 80-82ish. I just bought some coolant today (zerex g-05), and I'm going to add some to the radiator just to be safe. If it keeps up i'll replace the thermostat and go from there.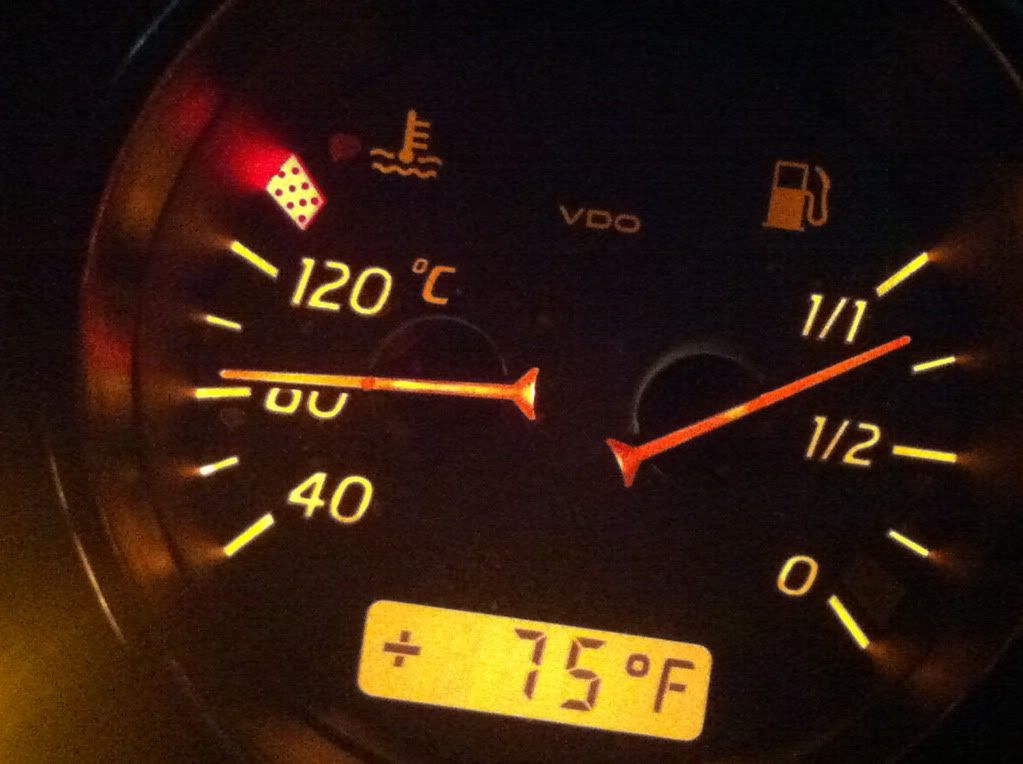 3. The rearview mirror. (Might be a stupid question lol) It's not really a huge deal, it's not bothering or hindering me from driving at all, but it seems a little strange. Is it supposed to look like this, and if not, what happened? Almost looks as if Someone tried to tint the bottom half of the mirror.
4. Noticed a day after I'd bought the car that there wasn't any windshield wiper fluid in it. I opened up the hood and filled up the tank, and sure enough... after a minute of two I noticed I was standing in a puddle.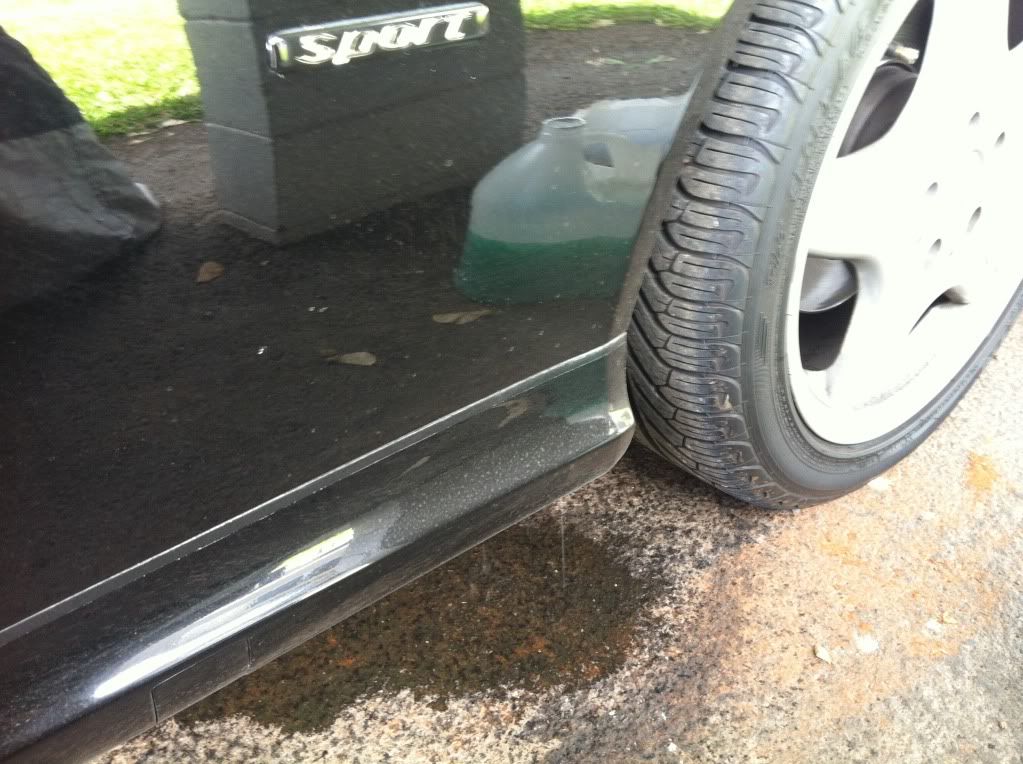 I'm guessing the crack/leak on the fluid reservoir is high up on it, since as of right now there's still fluid in there and it fires out onto the windshield. It's something I'll end up replacing soon though.. I just can't see where the actual reservoir is. It'd be awesome if someone could direct me in the right direction.
That's about all I can think of at the moment, I'll add to this if anything shows up. Any and all help is greatly appreciated. I'm still really happy with this car, the one little gripe I've had is the cup holders and how I can't fit a soda bottle in them. Lol although since it sits right about the center console I'm almost afraid to put anything that could drip up there anyway.
Thanks again!