Discussion Starter
•
#1
•
Custom made for my SLK, this kit features Front Small 8 pot Calipers with 356x32mm Slotted Rotors and rear Small 6 pot Calipers with 356x28mm Slotted Rotors as combination set up. The Calipers are finished in Gloss White with a Silver embossed logo and Silver Anodized Hats. The two piece rotors and forged alloy calipers are extremely light weight to help reduce the the rotating mass and unsprung weight and also dissipate heater much better than the OEM Brembos that come standard. In addition, the rotor rings have curved cooling vanes for optimal cooling!
According to the manufacturer, "the performance, endurance and weight of this brake kit compared to the Brembo on the SLK55 will give you a night and day difference in braking performance. Even with the bigger rotors you will still save weight compared to the 1-pcs rotors on the SLK55".
Other features include,
1.) Increased braking power and pedal feel under all conditions,
2.) LESS heat, LESS wear, LESS fade, MORE endurance
3.) Direct bolt-in swap of OEM brakes: no modifications needed
4.) Compatible with OEM ABS, traction control, master cylinder and bias valve
5.) High quality materials, parts, and non-recycled alloys from Japan, Taiwan, and the UK ONLY with ISO9001:2008 quality control.
6.) 2 YEAR, unlimited mile WARRANT
Included with the kit came
2x 8 pot radial mount calipers FRONT and 2x 6 pot calipers REAR
2x 2 piece semi-floating rotors (full-floating rotors available too)
2x Teflon/stainless steel DOT compliant brake lines (made in UK)
2x direct bolt-in caliper mounting brackets
4x brake pads
all necessary mounting hardware for direct bolt-in install
All Calipers, pistons rotors and hats utilize 6061-T6 Aerospace Aluminum. They have three choices of brake pads, Street, Sport and Race. I chose the Street pads which provide for no noise, very little dust, good braking power and friction both at low and high temperatures.
These are specifically designed in order to provide good bite and feel as well as good longevity of the pads and rotors.
Installed by my good friends at Eurotech Motors in San Carlos, California.
From This:
Fronts
Rears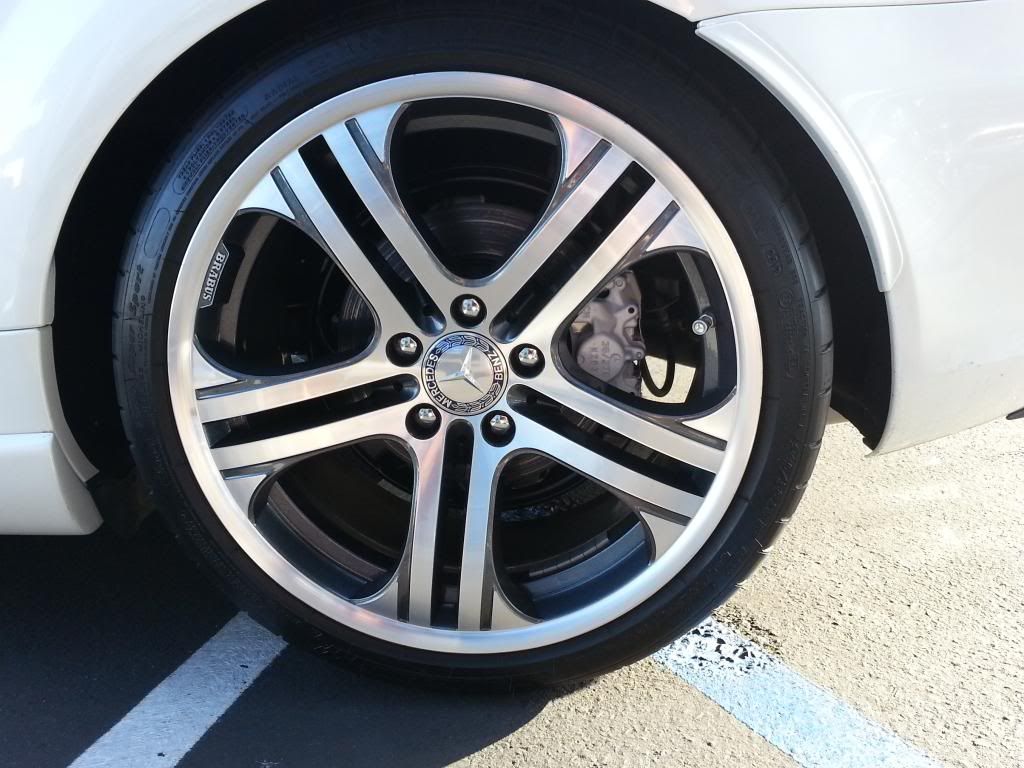 To This: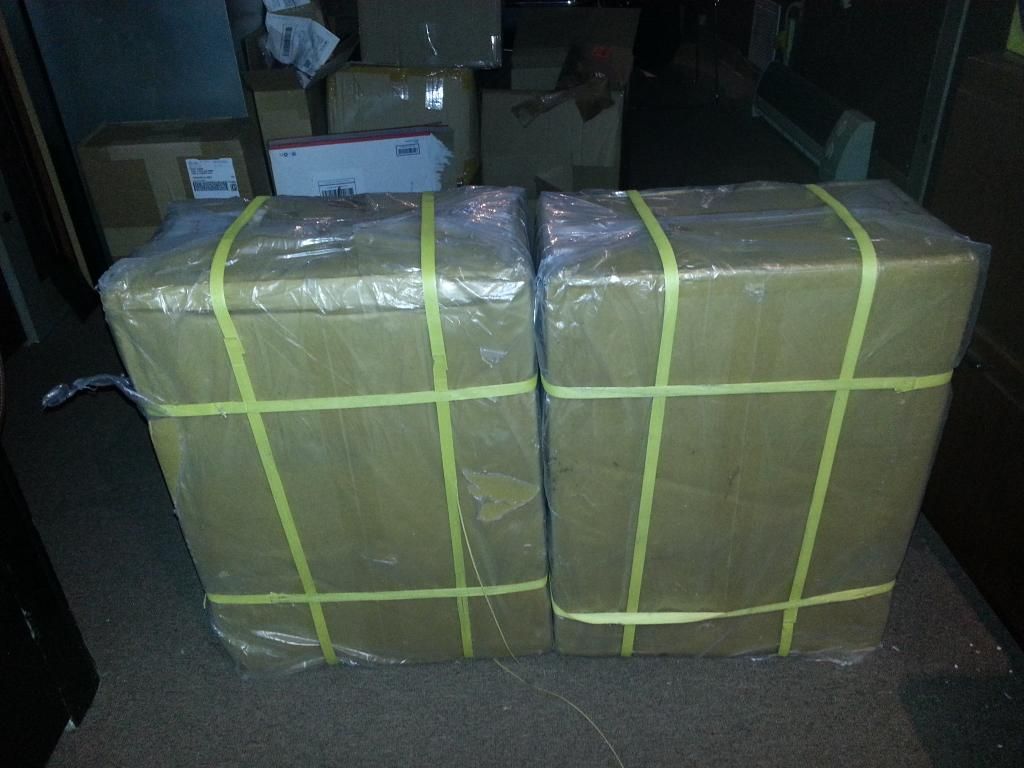 ...And Finally THIS!
New Fronts
New Rears
And a few more pictures taken during and after install!
In the Sunlight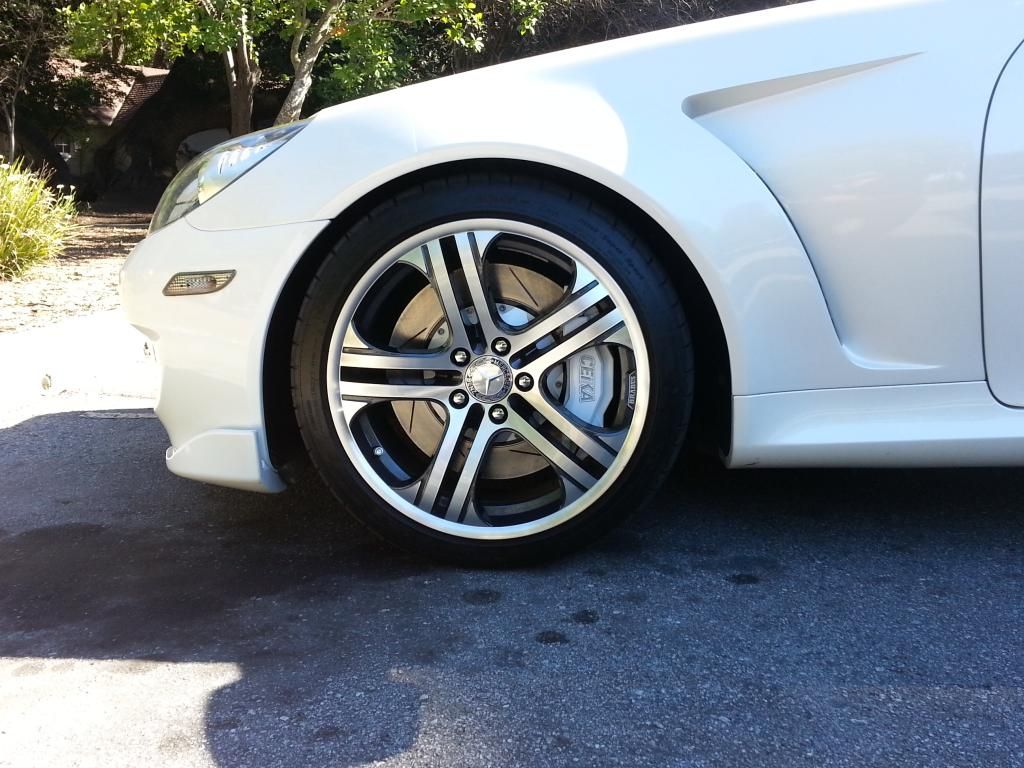 Full View of Car
And a few random install pics......