Discussion Starter
•
#1
•
What:
How to strengthen signal reception with the R170 Antenna
Who:
For those of us that can't stand the look of the R171 long whip antenna but do not wish to sacrifice a ton of reception using just the R170 short antenna.
Why:
Why not? I for sure hate being limited to a few feet when I want to lock/unlock my doors. Plus, I spent good money on a Roof Module. From 50+ feet away, I want to walk to my car all the while it's roof is being lowered. By the time I get there, it's ready.
When:
How about now? It only takes about 20 minutes.
Disclaimer:
I am not an electrician and realize there's probably a better way to do this mod. Then again, this worked for me and that's what counts. Right? I was introduced to this mod from another member, (thanks Ikarus), and decided to put a quick tutorial together. I can say that I've already noticed a vast improvement in signal strength. Please note, I have only tested the lock/unlock range. I really don't listen to radio but I'm sure that signal has improved as well. What was the difference? Well, prior to the mod, I was able to lock/unlock at a maximum of 25 feet. That has grown to 120ft! So, in my experience that's 5 times better!
Tools required:
-Soldier gun and solder (RadioShack Model: 64-2802 $7.99)
-22 gauge wire (RadioShack Model: 278-1224 $5.99)
-R170 Antenna (MB part#A170 820 06 75 approx $70)
-Allen Wrench
-Pen
-Ruler
-Razor Blade
Steps
1) Assuming you already have the R170 antenna installed, remove the antenna's upper section. This upper section is hollow plastic and is simply pulled off the base. I found that it's easier to leave the lower section screwed onto the vehicle. Pry the upper section off while slightly bending it. It should come off fairly easy.
2) Remove the lower section using the supplied Antenna 'Gear'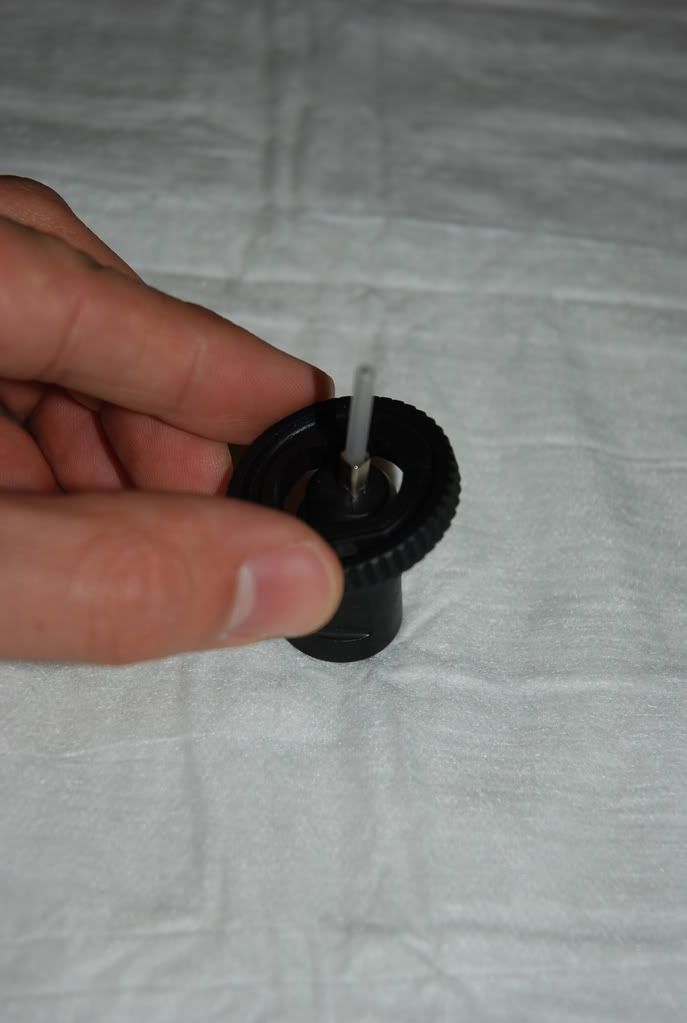 3) Take two strands of wire and begin wrapping them in a spiral around a small pen or allen wrench. The top section can be folded over. As you proceed, switch to a thicker pen. I used my child's paintbrush. The idea is to have a wire spiral that fits into the antenna cavity. I was able to utilize about 15" of length.
4) Next, strip the ends of the wire. Also, strip a small section of the antenna. Solder one piece to the inner section of the antenna and the other to the lower section.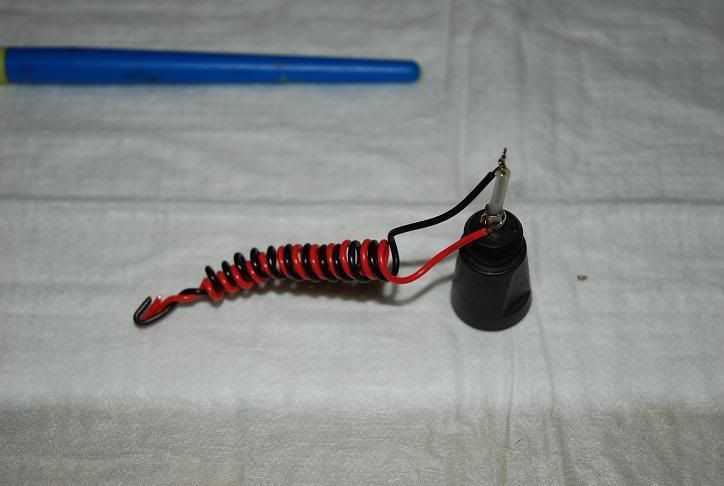 5) Carefully fit the spiral wire onto the base of the antenna. Next, snap the Antenna's upper section back into place.
6) Reattach the antenna to your vehicle. Again, use the 'gear' to get a tight fit.
That's it! Test it out and see the results for yourself. So far, I am happy with the improvement. I will conduct so more tests if I get the urge. For now, I am done. My biggest gripe with the small R170 antenna is now gone.