Discussion Starter
•
#1
•
Hi there fellow members!
Telling the truth, this problem was bugging me for a while. I have changed all my lights to LED ones and like it! I have used error-free red LED for rear turn signal lights and there are no issues. The only problem were 1157 switchback LED bulbs in the front. When the parking lights are on they shine bright white, but when turn signals are used then they turn to
amber color
. One famous solution with LED lights is to use load resistors to eliminate hyper blinking. And I did, it works fine. All you need to do is install these load resistors and find a good spot form them under the hood. Now, over time (a little over a year) since these resistors are cheap, they started to give up and intermittently I would get hyper blinking with my turn signal lights. So, I started researching what else could be done and came across LED flasher relays.
Long story short, you need a
EP27L LED Flasher relay
, which I got from
Super
Bright
Leds
.com. It was only $12
Here's a link:
EP27L LED Bulb Electronic Flasher | Flashers & Load Resistors | Car Bulb Installation Supplies | LED Car Bulbs | Super Bright LEDs | Super Bright LEDs
It's a 5-pin relay and works perfect!
The only issue here is that it's a little bit bigger than OEM relay and simply doesn't fit back into the fuse box. So, here's the modification I made to it - I simply extracted the board and cut down the case =)
Here's how I did it:
Tools you'll need:
1) side cutters
2) pliers
3) file (tool) :grin: Not a computer file :grin:
4) Plastic JBWeld
5) some quick grips
6) patience 0
On the R170 (US model) The turn signal relay is located on the driver's side in the fuse box under the hood. You'll need to remove the top cover, and then remove the 2nd "surrounding cover"which is secured by 4 tabs. It's the same area where you put your SmartTop relay in.
From this picture you can see where it's located. Yellow is the wiper relay, and the black one in the middle is the turn signal relay. On the right you can see my SmartTop module relay :grin: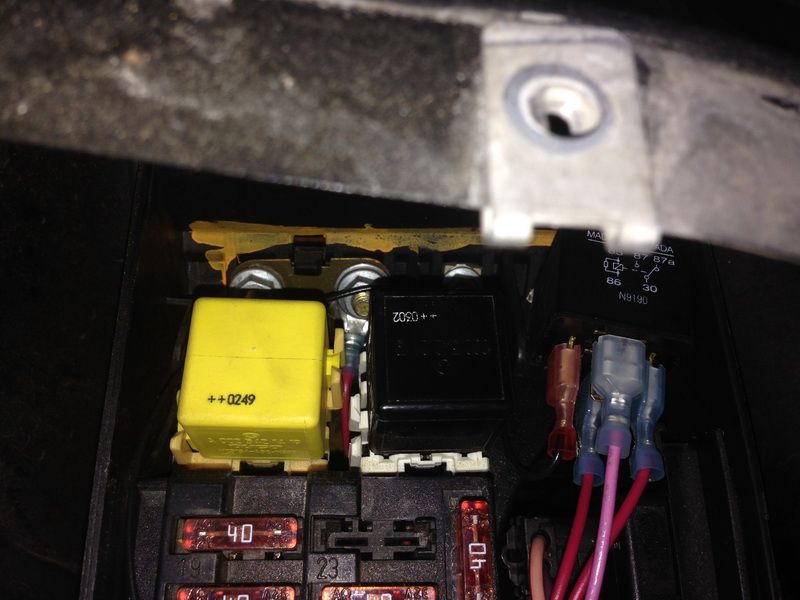 Now, when the relay is removed you can see it's of a different size.
And when you put LED one in then the 2nd "surrounding cover" won't close =(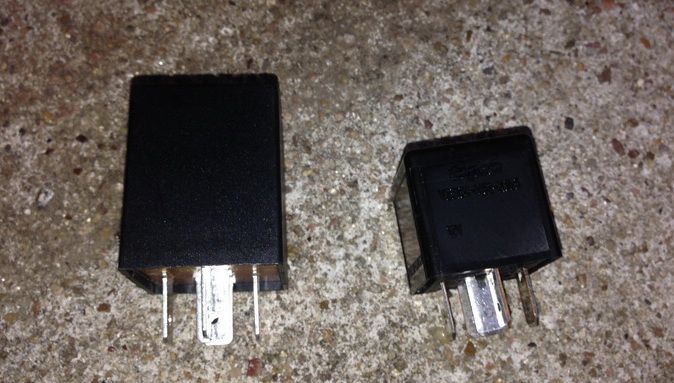 First, you need to extract the board form the casing. Carefully use something like a flat head screwdriver. Be careful not to damage the board!
Now get your side cutters and make 4 cuts right on the corners of the casing. You need to cut up to the wording "12 volt", or otherwise another guide is - there's a locking tab on one side of this relay. You need to cut up to this point.
You can see I already removed excess plastic from 3 other sides and I went bit by bit and my first cuts weren't made far enough.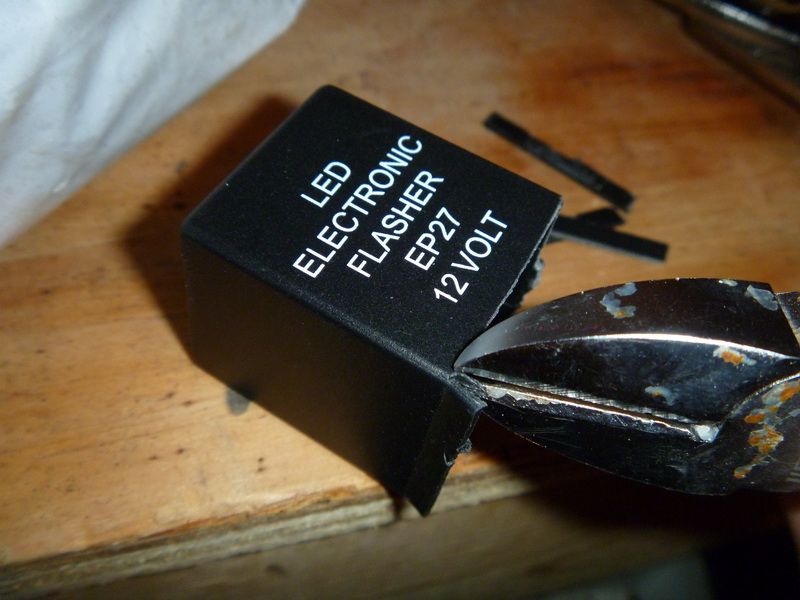 Now take you pliers and carefully bend the plastic outwards an backwards. It will snap right off :wink: Do it with all 4 sides.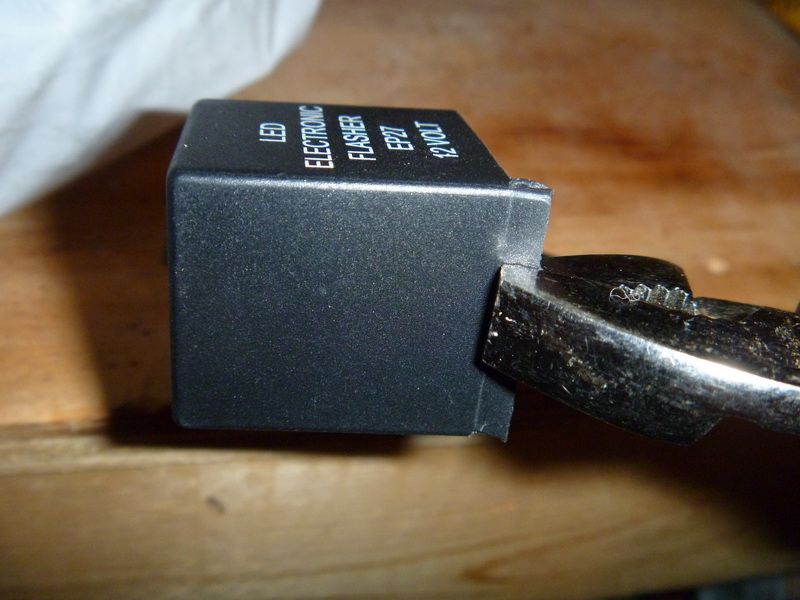 Then file it down so it's nice, smooth and even. Here's the end result of this procedure: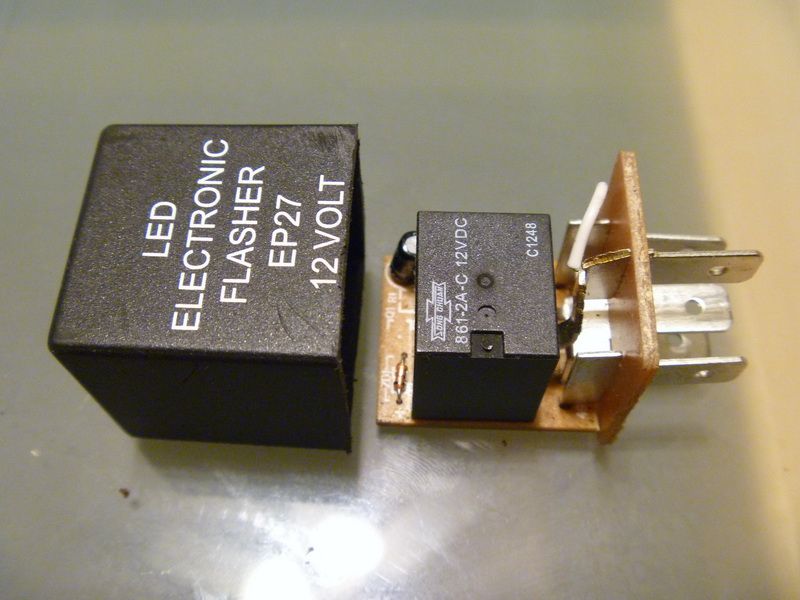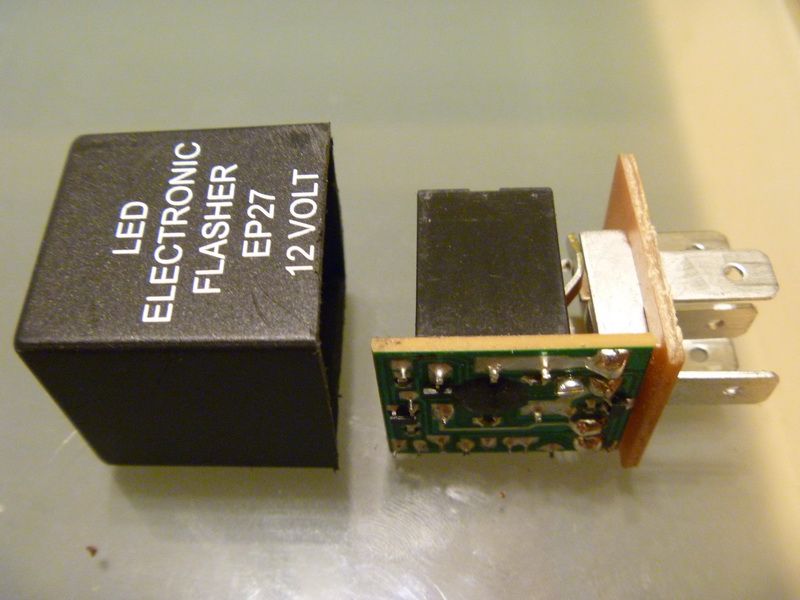 Take your quick grips and secure the board inside the cut case. DO NOT squeeze it like you mean it :grin::grin: The pressure should be just enough in order to keep the board from falling off the case :wink:. Take your Plastic JBWeld (can be picked up at any local auto parts store), read the instructions on how to use it, and apply it evenly around the casing. You will have about 15 minutes to work with it before it starts hardening. 0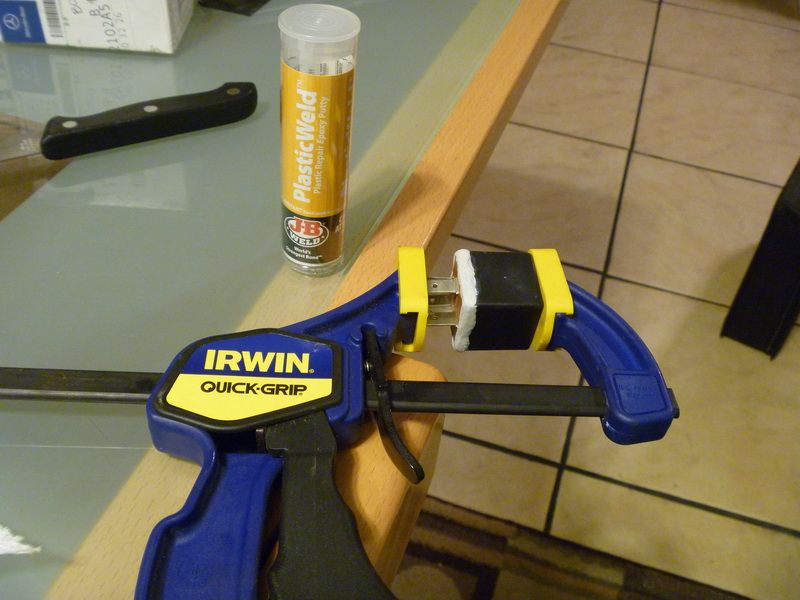 After application let it sit 3-4 hours for full cure. I left mine overnight.
Then use a file to even it out and file down the excess. Here's the finished result. It might not look esthetically pleasing due to color of the JBWeld but it works perfect! You can even paint it if you like :grin: But why bother since it's going to be inside the fuse box.0
Here's the final comparison picture. You can see there's still difference in size but it will fit nicely and you can put the covers back on.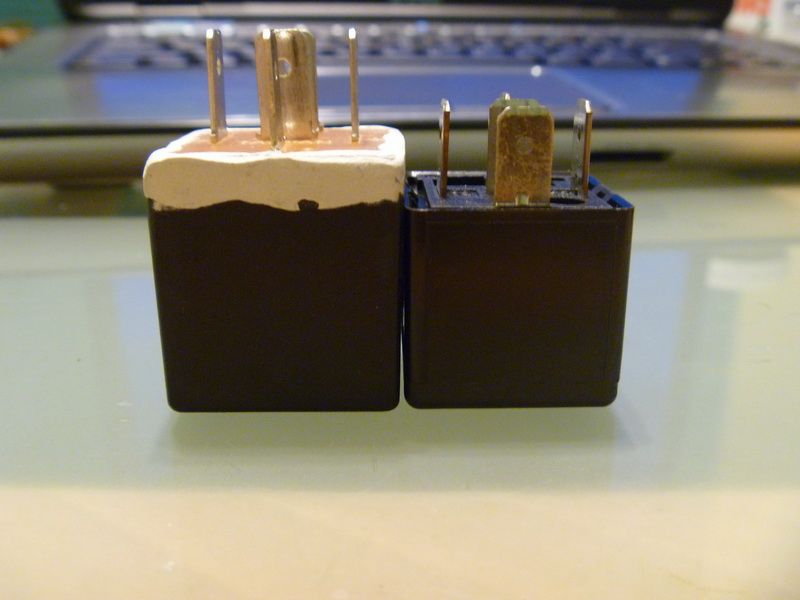 Now you can remove error resistors for blinkers (if you have them of course). Or you don't need to worry about error resistors for blinkers when switching from regular to LED bulbs :wink:
Hopefully it will help someone one day if they don't want to mess with resistors :Beer: