Discussion Starter
•
#1
•
Hi I have read a number of threads on here and as a result of this. I purchased a Car Bluetooth Audio cable adapter for my Mercedes car audio 20 stereo from eBay.
The link to the adapter on ebay is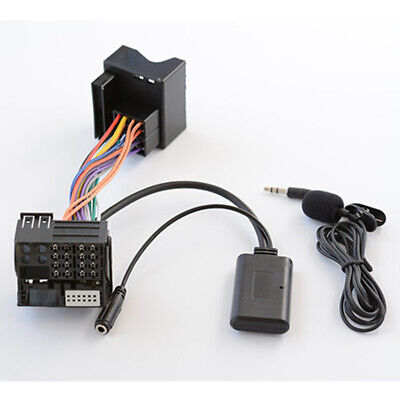 Adopt Bluetooth 5.0 protocol, backward compatible with 2.0 3.0 4.0 other versions of Bluetooth protocol, can support common MP3 format audio, also support for WMA, for WAV, for FLAC, and other high-quality audio format decoding, non-general ordinary Bluetooth function, can support DSD...
I fitted this as it would change the CD changer function into a bluetooth connection.
Once I fitted the bluetooth adapter and I pressed the CDC button on the stereo it stated that there is no CDC connected and then reverted back to the radio. I searched for a bluetooth channel on my phone and found nothing.
I am not sure if I need to adjust or programme the stereo to recognize the bluetooth adapter maybe but I cannot figure out how to do this. I have pressed and held down the CDC button on the front of the stereo as that was mentioned on another thread but again that did not make a difference.
If anyone can help in letting me know how to get this to work or what I need to purchase to make this stereo bluetooth enabled.
I have attached an image of my stereo reference numbers from my car. It is an SLK280 2005 model on a 55 reg. There is a CD changer in the glove box but no Aux connector visible in the glove box.
Thanks