Discussion Starter
·
#1
·
It was time for me to get rid of the yellowish foglight bulbs and replace them with blue tinted ones that match the Xenons better.
Now there are two ways to access them, through the wheel well, which is the most common practice, but you can also go by taking out the front grill. To illustrate I thought I´d give that a try and let you guys see how it goes!
There are three screws in the mesh which you obviously remove and the whole plastic assembly comes off with the chrome ring around the foglight aswell.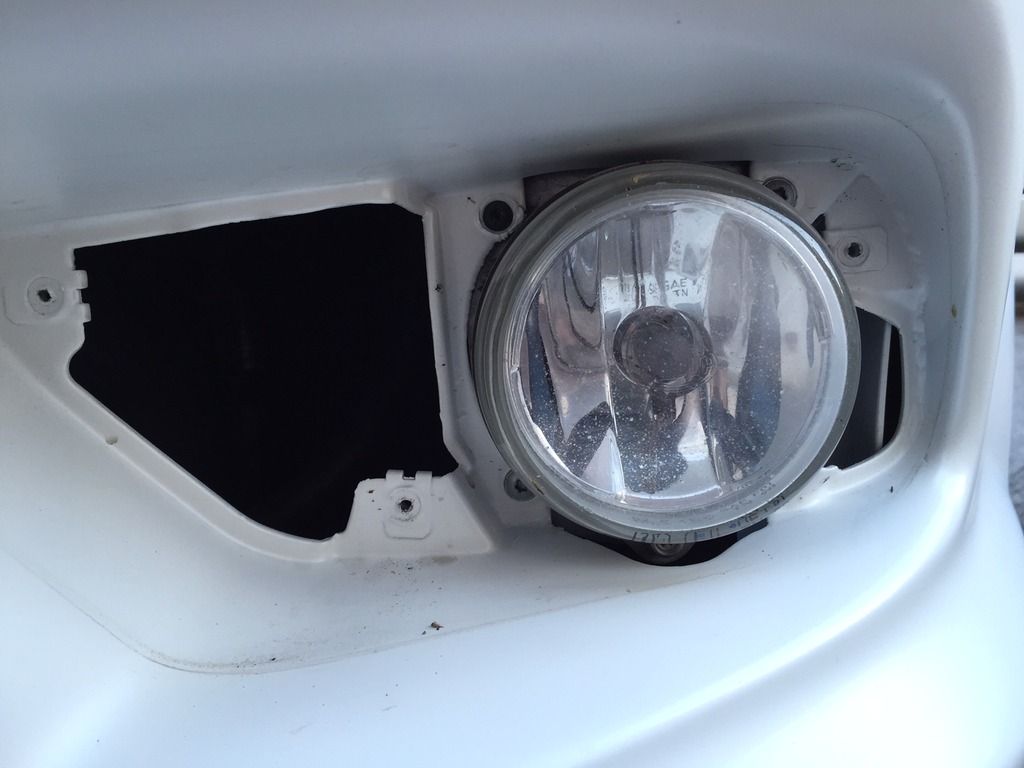 Now there is enough room on the left to reach behind, take of the rubber that keeps the moist out of the foglight and get the bulb out.
reconnect the pins and start putting the bulb back into place. This is where I lost my patience because I just couldn´t get it straight in its place and secure it. In all my frustration and anger at this point I didn´t take any pictures anymore :Banane24:
Now that it is all behind me and I am calm, I can tell you what I did though:
I unscrewed the whole foglightmodule and turned it around so I could see it. Figured out the correct position of the bulb (pin up) and got it done.
After that it is doing all the steps backwards.
Now I knew how things were done I could do the other foglight without taking it completely out and within 2minutes time, piece of cake.
Just to show you the difference: left is standard bulb, right is blueish one.