·
Super Moderator UK SLK 55 AMG 2007
Discussion Starter
•
#1
•
You may have read the exploits of the SLK road trip around the Lake District, England.
http://www.slkworld.com/united-kingdom-region/314265-lake-district-weekend-road-trip-july-15th-18th.html
On the last day of the tour we ended up as five SLK 55 AMGs.
What happens when 5 get together?
Well, you pick a couple of destinations and throw in some great roads/scenery and go. Simples.
First off a run up one of the official top ten roads in the UK to Hartside Top Café for coffee and a huge slice of cake.
AMGs took over this bike haunt for a short spell.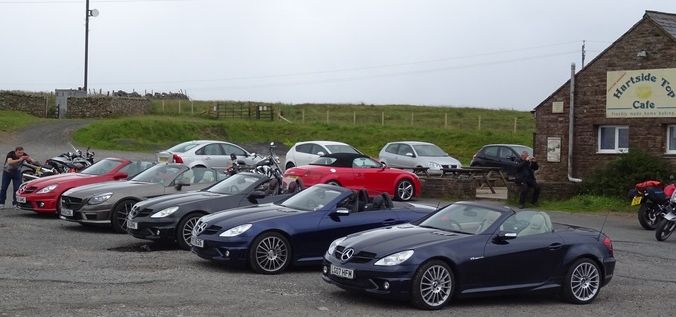 Having fuelled ourselves we need a spot of exercise to burn off those cals.
High Force Fall it is then and another great run over the fells to get there.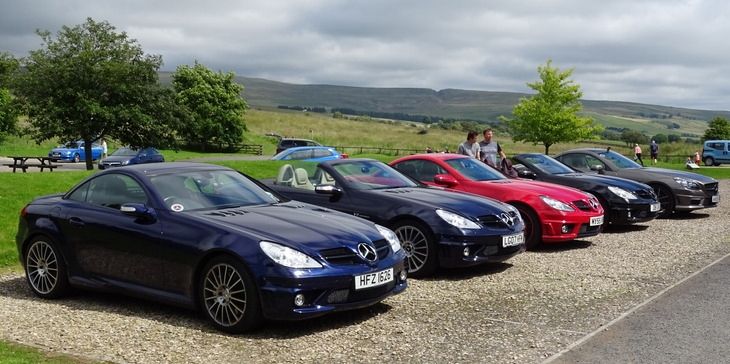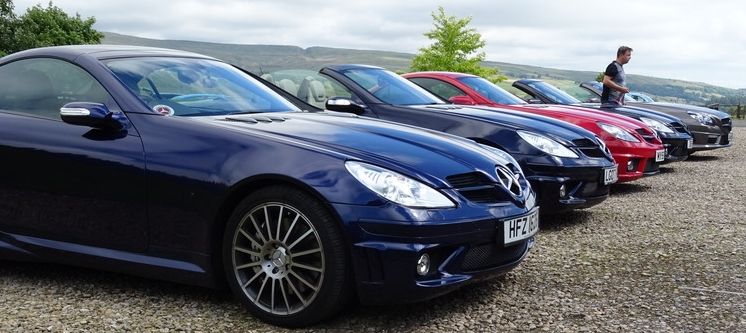 Yes, I know. Just car park shots.
But shots of 5 AMGs always look good, even next to natures beauty.
So, if you are thinking of turning to an AMG for your SLK needs, do it.
We had a great weekend running through Cumbrias passes as a group of SLKs.
But Mondays run of only AMGs meant a 'hot' pace and a matched convoy.
For those who used to read the Daily Mirror. That's not Chalky White in the pics, so no fiver for you.
It is Col, our organiser and leader enjoying the fruits of an intensive weekends wind down en route home.
All our thanks go to him especially.
What does 5 x 55 make?
SERIOUS FUN!:grin: