Discussion Starter
•
#1
•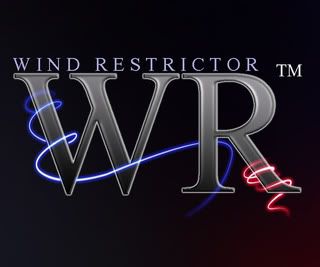 ​
At
WindRestrictor®
our must important priority lies with our customers. We realize without you, there's no us. We'd like to read back some of the customer reviews we've received in the past from important customers...
•••••
Hi,
I am beyond happy with how Ashli, and the rest of your team handled the Fed Ex mishap, and the communication and concern for "making it right", even though it was to no fault of your companies at all, was well beyond expectations. I wanted to reiterate how happy I am with my Windrestrictor® product and with how you and the rest of your group handled the damage issues. I have been telling all my friends to look you up and and see what you have, and have been looking for other things to add to my car.

Thank You Again,
Chris W
•••••
Hi,
I had my Wind Deflector Professionally Install Today 10-22-2015...All I can Say is Wow!!!!!!! A picture or a Video online,,, Does not Give You Justice... I can't get Over how Beautiful it Looks!!! I can't THANK You Enough "KINGPENN INDUSTRIES" is the Best...YOU Sir is A Genius for Designing and Creating This Product


Rosita
•••••
I had a Wind**** and it was OK at best. I ended up breaking it in half on the last Dragon trip. But Christy's [WINDRESTRICTOR®] was great. The thickness of it is awesome. The smooth edges are perfect. I'm not sure what I'll get but I'm considering all of the options. If I get it etched I'll probably get my cars name. Or I dunno. I'll have to think about it. Creativity escapes me at this moment. So looking forward to the final product!

Thank You,
PennyG,
Owner of a WS/P 2013 MCS Roadster
•••••
Thanks Stephen, I love this product (5 star) and have been super impressed at the way it added to the look of my 2011 Chevy Corvette Grandsport... The online video gave awesome step by step instructions which made it easy to follow along.. My order was processed and shipped the next. I will be ordering the door sills next.

Thank You,
William
•••••
HI Stephen
I received my Glowplate today; It is beautiful. I'm very happy with it.
I'm going to call the office to order a battery pak, and ask if the color changing option will work it.

Thank You,
Don
•••••
Paul,

You dad is riding around like he's a 19 yr old blowing his horn at pretty women and using words like,"chill". That WindRestrictrioner thing you installed for him is a pain in my keister.

Mom
•••••
The code "Forum Member" saves you 5% at all times!
More reviews can be found
here
.
Ready to order?
Click here.