After the SoCal Winery run, the recent poor air quality from brush fires and curiosity to see how much particulate waste there may be, I decided to change the Green Air Filters to a previously cleaned set. As I was lifting the front decorative piece of the airbox unit I heard 2 loud cracks, first the left and then the right.
I've removed the airbox before without any problems. What has happened?
I found out after removing the front piece that I've broken the 2 clips and the plastic legs that snaps straight down unto the back piece.
The pix below shows the broken clips (red circles), they were attached to plastic legs as indicated by the red arrows.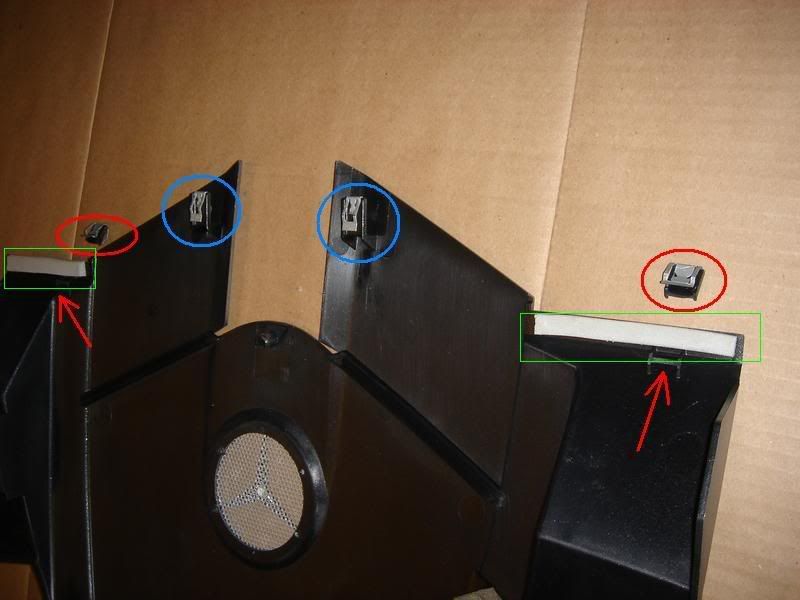 The clips are supposed to insert into the slots of the back piece as indicated by the red arrows in the photo below:
Anyway, I found out that there are still 2 L-shaped clips (blue circles in the first picture) that will anchor the front piece to the back piece.
Whew!
I then attached 1cm x 10 cm piece of automotive weather strip foam to each side next to the broken plastic legs (green rectangles in pix no. 1). This is to minimize vibration or perhaps some looseness of the front piece from the loss of the 2 aforementioned clips.
This "fix" seems to work well even under regular engine heat. The weather strips look fine after 4 days of use. No looseness of the front piece was observed with the hood/bonnet up and the engine running (checked 3x , 3 different days). Moreover, the front piece is now easier to lift and remove.
It turned out okay in the end. No drama (No biggie in the US).
Lessons learned in removing the airbox:
1. Detach and remove the 2 black air ducts that lead to the air box
first
.
2. Gently lift the front end of the front piece. Then lift upward firmly yet gently at the rear end of the front piece one side at a time (so you don't break the clips as I did).
3. Slide the now partially loosened front piece towards the front of the car (this will allow you to clear the 2 L-shaped clips <blue circles> located a tad towards the rear of the front piece). The front piece should be completely free after this.
4. Remember to carefully cut the plastic tie that holds a wiring harness/loom located at the left rear of the back piece (airbox) before removing the back piece. See pix below. Insert a new plastic tie in the reassembly process.