·
Premium Member 1999 SLK230-sold
Discussion Starter
•
#1
•
This past Sunday, a group of Jeep enthusiasts came to the aid of Panama City, Florida couple Dereck and Andrea Clifton, whose prized possessions were left scattered inside their sideways house. The Cilftons home had been knocked onto its roof three weeks ago by Hurricane Michael's brutal 150 mph winds. The Jeep club's members hooked their winches to the Cliftons' house, and pulled. And pulled. And pulled. The resulting video is remarkable.
As Hurricane Michael barreled toward their home, the Cliftons evacuated to Mississippi, leaving many of their belongings behind. When they returned to Panama City, they found their home flipped on its roof, leaving them with the task of having to pay someone to set it back upright. That was, until a member of the Bay Area Jeep Association, or BAJA, learned about the Cliftons' problem, talked with his club about it, and came up with this brilliant solution: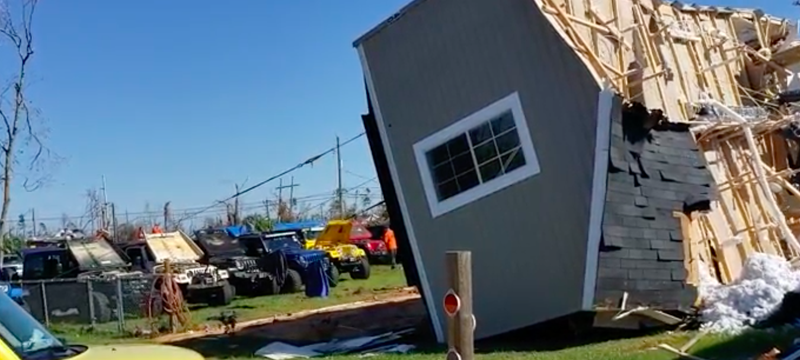 A dozen Jeep CJs and Wranglers using their bumper-mounted winches to yank straps looped around the home's frame. Slowly but surely, the Jeeps work together to bring the trailer upright in an operation that only took about eight minutes.
You can find the video on the tube can,t post it here cause of language.:grin::grin: