Discussion Starter
•
#1
•
Hi all!
My R170 came without the mesh wind deflector, so after lurking a bit I decided to try the cheapest solutuion I found on ebay - a €60 plexi glass version that locks on to the car using velcro straps.
Images of my installation: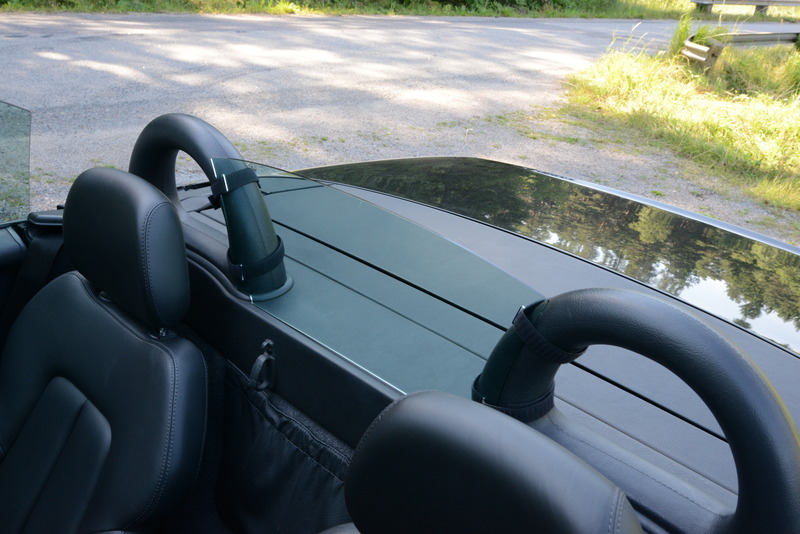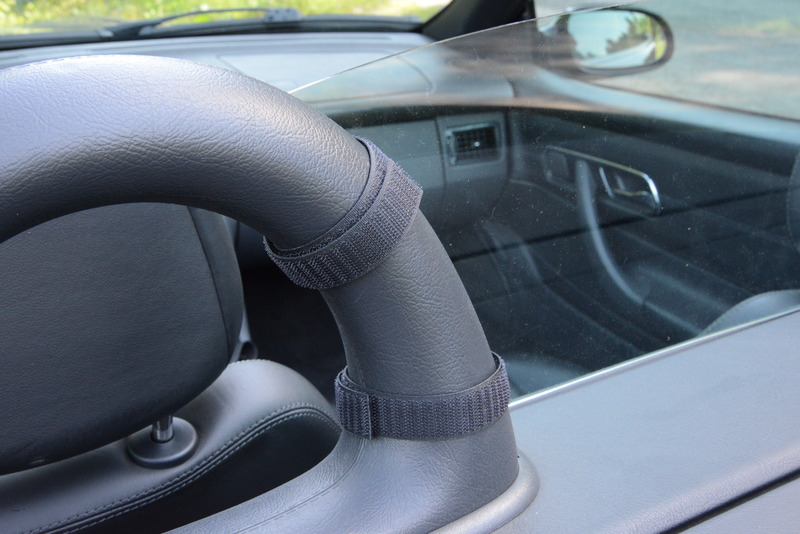 The results? It does it's job - with the side windows up, the driving space has a lot less wind and is pretty quiet. When driving at highway speeds (100 km/h and up), the plastic window does however vibrate heavily from the turbulence.
Experiment positive: now I know what to expect from a wind deflector. I will probably look for something more stable though...
Link to the one I purchased:
http://www.ebay.de/itm/Windschott-fuer-Mercedes-SLK-R-170-Windbreak-R170-/321155639361
(no affiliation, just a happy customer).
Hope this helps anyone that has doubts.