·
Founding Member #2 2008 SLK55 AMG
Met up at 8:45 - 9:00am today with Tslick and SLKluv in Irvine. We drove to the nearby assembly area as everyone was moving out to Qualcomm Stadium in San Diego City. Weather was good: sunny, low 80's.
MIB
(Men In Black - shades that is). NO, they're not right-hand-drives (RHD). The shot was taken through cockpit rear view mirror, while lining up to get inside the stadium parking lot: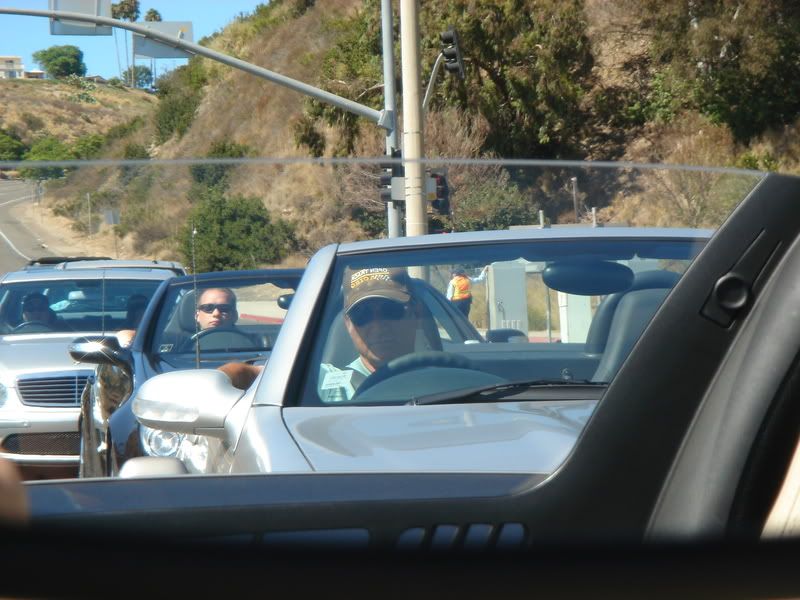 Met up with Caywoman and Cyberdrakon at the parking lot. It was good to see you guys again :tu: There were some MB represented: SLK63, C63, CL, Unimog.
Cyberdrakon's ride got the most attention
. As soon as it parked, there was a crowd of 20 or more taking a close look and photos. Great to meet the team that did the work.